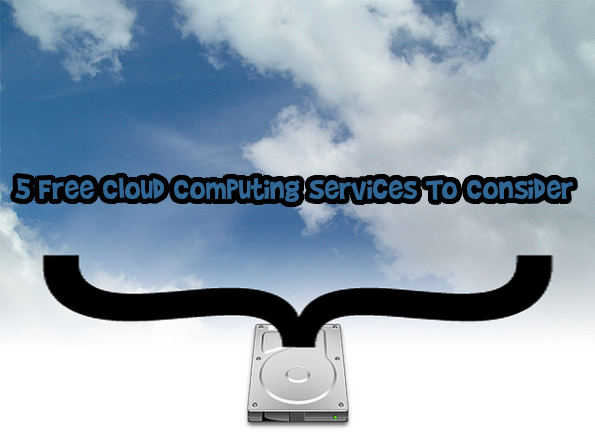 If you've been like me, you've probably been hesitant to consider Cloud services because of the newness and novelty of the idea. It wasn't until a few months ago that I discovered Cloud services.
I became instantly hooked. Now I'm an instant fan.
What are Cloud Computing Services, you ask?
According to Wiki invest, Cloud computing is a new-ish technology that utilizes the Internet and remote servers to store data and applications. This allows you to free up memory on your computer/ hard drive and keeps files stored in a place that is easily accessible. It is a great option if you want to store pictures, PDF files, documents, especially if you need a backup for these particular files or need it easily (and pretty much instantaneously) accessible on your mobile phone.
The important take home message is that you need access to the internet (either via your wireless provider or your internet at home) to access the data.
Instead of slowing your computer down or filling up your external hard drive, storing your data on a Cloud server is a great alternative. This allows you to access data on multiple devices, like your laptop, computer, mobile phone, etc. Anytime you edit a file, your data is the most updated because you don't have to save a different version of it in different places.
One word of caution before it gets too exciting- storing of personal information may not be a good idea on these cloud services (e.g. banking information, detailed work information that is confidential etc.) just because of the nature of the remote servers, however many Cloud companies reassure you that your information is safe.
Here are 5 Free (or almost free) Cloud Services that you may already have heard of:
This is the one I use and love. Dropbox starts you off with 2GB of free storage, and for every additional Dropbox user you refer, you get an extra 500MB of free storage.
Referring a friend nets you up to a total of 16GB of free storage.
What you do is download it on your desktop, and you can copy or store files just by clicking the drop box icon and creating folders. The great thing is you can download a Dropbox app and easily access these same files that were on your computer, on your iPhone/Android/Blackberry/or whichever smart phone or tablet you use.
This is especially helpful for those who need to access information on their computer for school or work but don't have the luxury of bringing their computer everywhere they go.
As a student, I find it especially helpful to write notes on my computer and store them in Dropbox. I can then easily access these typed Word documents on my smartphone for some instantaneous studying and recall of information.
Google Drive was recently released (of course Google has to get on the Cloud bandwagon) and you get started with 5GB of free data, similar to the other Cloud services out there. For an additional $2.50 per month, you can upgrade to 25GB of data (this includes data in the Google Drive in addition to the Picasa photo storage).
SugarSync is fast becoming a popular Cloud storage system because of its flexibility. For example, it can be used on Kindlefire (whereas the other Cloud storage devices may not be able to) and you can upload or sync via email. It's recommended by the Wall Street Journal and Bloomberg as a great online backup system.
They give you 5GB for free to start off with if you sign up; however, SugarSync has no referral system in place where you can receive free data. Instead, you can opt for 30GB, 60GB, or 100GB plans for around $5, $10, and $15 a month, respectively.
Amazon Cloud Drive also gives you 5GB for free if you sign up (super easy to do if you already have an Amazon account). The great thing about Amazon Cloud Drive is that you can access your data easily via the organized-looking file folder tabs.
If you need additional storage, $20 annual charge is asked for for 20GB of storage.
You've probably seen the commercials for the Apple iCloud. You can access your calendar on both your computer and your iPhone or iPad. You can download something on iTunes on your iPhone and then instantly see it on your computer. It does a lot of thinking for you and is a great option if you have the Apple double or triple threat (iPhone or Macbook or iPad or all three).
The only tricky thing is that it might seem a bit complicated to set up at first, though Apple does provide you with easy to understand instructions on their set up website page.
Apple gives you 5GB for free and it costs $20 annually for an extra 10GB of data per year. The free data doesn't count apps, books, or music purchased via the app store, so you're basically getting some data storage for free.
Cloud Services- Like a little slice of heaven
Cloud services are great if you need to access information from multiple devices on a constant basis. The main drawback is that if you don't have access to wifi when you are accessing data on a mobile phone (e.g. using your limited 500MB of data per month), accessing files, even if they seem small like a word .doc file, can really use up your cellular data.
Also, there is concern for the safety of your data in terms losing your information or having your information be compromised. Being smart about not storing important information in the Cloud may prevent these negative outcomes from occurring.
In summary, cloud computing is a great way to store and backup your data online and an even better way to access information across multiple mediums, like a smart phone, a computer, or a tablet, especially if it's free.
Although 5GB seems like a lot, it can be used up really quickly and an alternative (if you're up for it) is to use multiple cloud services for the free data!
Bargainmoosers, do you use the Cloud? If so, which is your favourite?
(photo credit: GuillermoJM)