What's New on Netflix Canada for April 2019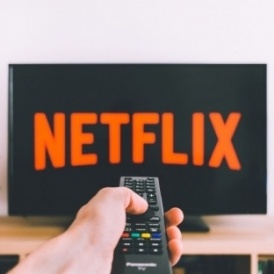 The start of a new month is always a pretty exciting time at my house – because that's when Netflix announces everything they're adding over the next few weeks.

And to help pass that info along (and to let you plan your nights of binge-watching accordingly), we put together this guide to what's new on Netflix Canada.
Before you can start, however, you need to make sure you have a Netflix account. If you're new to all this, you can sign up for Netflix and enjoy a free one-month trial. And if you already have an account, just sign in!
I swear, none of these are an April Fools joke. Everything you see below is coming to Netflix this month – including Wonder Woman! Just make sure you finish bingeing Downton Abbey and rewatch Captain America: The Winter Soldier while you still can. They're both leaving Netflix soon.
---
April 1

Ultraman
Annie
Boyz n the Hood
Fifty Shades Darker
Les Misérables
Memoirs of a Geisha
Monty Python Best Bits (Mostly), Season 1
Monty Python: The Meaning of Live
Resident Evil: Extinction
Snatched
Split
April 2
Kevin Hart: Irresponsible
Sleepless
April 3
Billy Elliot
Hulk
Suzzanna: Buried Alive
April 4
Pope Francis: A Man of His Word
Star, Season 3
April 5
Chilling Adventures of Sabrina, Part 2
Our Planet
Persona: Collection
Roman Empire: Caligula: The Mad Emperor
Spirit Riding Free, Season 8
Tijuana
Unicorn Store
April 8
April 9
Trolls: The Beat Goes On! Season 6
April 10
April 11
April 12
A Land Imagined
Colette
Huge in France
Mighty Little Bheem
The Perfect Date
The Silence
Special
What They Had
Who Would You Take to a Deserted Island?
April 15
Happy Feet Two
Luis Miguel – The Series, Season 1
No Good Nick
April 16
Super Monsters Furever Friends
April 18

April 19
A Fortunate Man
Brené Brown: The Call to Courage
Cuckoo, Season 5
Music Teacher
Rilakkuma and Kaoru
Samantha! Season 2
Someone Great
April 20
Grass is Greener
Weed the People
April 22
Pinky Malinky, Part 2
Selection Day, New Episodes
April 23
I Think You Should Leave with Tim Robinson
April 24
April 26
The Protector, Season 2
ReMastered: Devil at the Crossroads
She-Ra and the Princesses of Power, Season 2
Street Food
Yankee
April 28
April 29
April 29
Anthony Jeselnik: Fire in the Maternity Ward
Baki, Part 2
Ingress: The Animation
If you like this, you may like these...