What's New on Netflix Canada for February 2019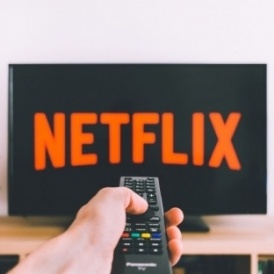 The start of a new month is always a pretty exciting time at my house – because that's when Netflix announces everything they're adding over the next few weeks.

And to help pass that info along (and to let you plan your nights of binge-watching accordingly), we put together this guide to what's new on Netflix Canada.
Before you can start, however, you need to make sure you have a Netflix account. If you're new to all this, you can sign up for Netflix and enjoy a free one-month trial. And if you already have an account, just sign in!
The cold weather seemed to really hit just about all of Canada in January. And I don't know about you, but I don't plan to leave the house unless I absolutely have to in February. Luckily, Netflix Canada is adding a TON of new shows and movies to their roster over the next few weeks – including the entire Back to the Future trilogy, Shrek and one of my personal favourites, Leap Year. And you better believe there are plenty more rom-coms for you to watch this Valentine's Day!
---
February 1

Back to the Future
Back to the Future Part II
Back to the Future Part III
Dear Ex
E.T. the Extra Terrestrial
Free Rein: Valentine's Day
Harry Potter and the Order of the Phoenix
Harry Potter and the Half-Blood Prince
Harry Potter and the Deathly Hallows: Part 1
Harry Potter and the Deathly Hallows: Part 2
Horrible Bosses
Nightflyers
Nocturnal Animals
Russian Doll
Schindler's List
Shrek
Siempre bruja
Snow White & the Huntsman
The LEGO Batman Movie
The Road to El Dorado
U-571
Velvet Buzzsaw
Won't You Be My Neighbor?
February 2
Bordertown, Season 2
Romance is a Bonus Book
February 3
February 5
Ray Romano: Right Here, Around the Corner
Shameless, Season 8
February 6
Battleship
Jaws
Jaws 2
Jaws 3
Jaws: The Revenge
Leap Year
The 40-Year-Old Virgin
February 8
¡Nailed It! México
El árbol de la sangre
High Flying Bird
Kevin Hart's Guide to Black History
One Day at a Time, Season 3
ReMastered: The Two Killings of Sam Cooke
The Epic Tales of Captain Underpants, Season 2
Unauthorized Living
February 9
February 10
Patriot Act with Hasan Minhaj, Volume 2
February 11
Flavorful Origins: Chaoshan Cuisine
February 14
Dating Around
Dirty John
Ken Jeong: You Complete Me, Ho
February 15
Larry Charles' Dangerous World of Comedy
The Breaker Uppers
The Departed
The Dragon Prince, Season 2
The Town
The Umbrella Academy
Yucatan
February 20
February 21

Gomorrah, Season 2
The Drug King
February 22
Chef's Table, Volume 6
Firebrand
GO! Vive a tu manera
Paddleton
Paris Is Us
Rebellion, Season 2
Suburra, Season 2
The Big Family Cooking Showdown, Season 2
The Photographer of Mauthausen
February 25
February 26
Shadowhunters: The Mortal Instruments, Season 3B
February 28
Billy Graham: An Extraordinary Journey
PAW Patrol, Season 3
If you like this, you may like these...