Zenni Optical: Prescription Eyeglasses For $17 Inc Shipping! (US)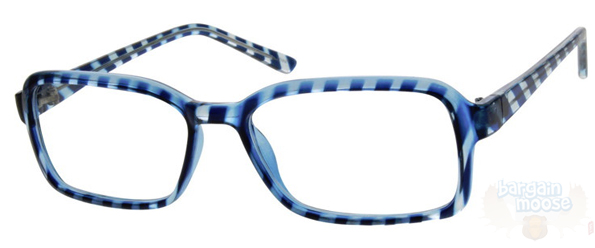 There's a US based site for eyewear called Zenni Optical, which we haven't yet mentioned here on the Bargainmoose blog. They're a very popular site in the US due to their excellent pricing on quality eyewear. I wanted to let you know about an ongoing deal they have on glasses – you can pick up prescription glasses for only $6.95!
As for the cost of international shipping to Canada, you're going to pay $9.95 for that. Sadly, that's higher than the price of the glasses themselves! But even so, you're paying a total of $16.90 for a pair of prescription glasses. And also as this order is under the $20 customs limit, you won't have to worry about any extra fees at your door either.
There are a range of styles to choose from in the $6.95 section, with over 45 different frame choices. Some of them look pretty stylish! Examples that I like:
Also, there are a range of standard free services which come with any pair of glasses bought from Zenni Optical. They are:
Free Microfiber Cleaning Cloth
Free Protective Case
Free Anti-Scratch Coating
Free Thin and Light Single Vision Lens
Free Full UV Protection
I was checking to see if there was a coupon code to pair with the $6.95 deal to make this price even sweeter, but alas, there are none just now.
I wear glasses every day, and I have a spare pair sitting in my desk drawer in case my main pair even gets damaged or broken. If you wear glasses on a full-time basis, I highly recommend getting a second pair too! With the likes of the low price on these glasses from Zenni Optical, it would be a great opportunity to buy a second pair to have for emergencies.
Please let us know in the comments below – have you ever bought from Zenni Optical? What are your glasses like? How was the experience?
(Expiry: unknown)