Save 40% on Phone Accessories with this Flash Sale @ Claire's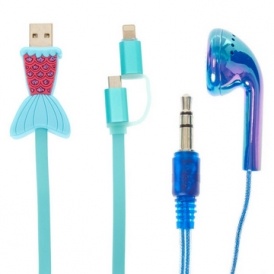 OMG Claire's has the coolest phone accessories and today only, they are 40% off!
I mean, what girl wouldn't love these Maya the Panda Flower Earbuds now only $11.40 (reg. $19). And this Pink Jewel Owl Phone Holder is the perfect place to rest a phone at the end of the day.
But my favourite accessories here have got to be the cases. They've got unicorns, pineapples and even a Pumpkin Spice case! And at 40% off, you don't have to choose just one. Buy for now or put away for the Christmas stockings. They would also be perfect as a Secret Santa gift.
These are some of my favourites:
Cases and earbuds aren't the only items in this sale. They've also got tablet cases, phone wallets, USB cords and more. I'd hurry and check it out because this sale ends at 2:00am CDT.
Orders ship to Canada for $11.95.