Clearly Contacts Canada Coupon: 20% Off Sunglasses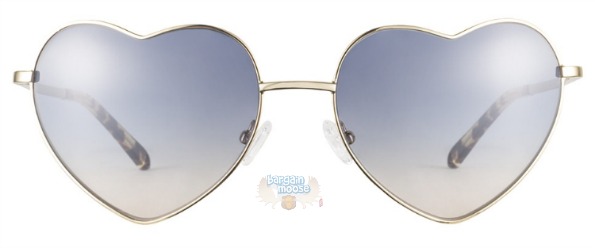 Clearly Contacts Canada has brought back their coupon code to get 20% off designer sunglasses and other sunglasses. We have not seen a coupon like this from them since April.
Click here to shop sunglasses @ Clearly Contacts Canada now
Coupon Code: SUN20
Discount: 20% off
Expiry: Unknown
This coupon is not valid on products with transitions lenses.
I am not sure about you, but by this time of year I have usually wrecked my sunglasses either through dropped them, sitting on them, or forgetting them somewhere. I have not been out nearly enough this summer, so I only have a few scratches. Unfortunately, one of those scratches is right across my line of sight on my right lens. Therefore, I am looking out for a new, affordable, pair.
I discovered a sweet little section on Clearly Contacts called "Under $79 Sunglasses." This is the perfect place to find your next pair if you are on a budget or spent just a little too much money having fun this summer. Style does not need to cost into the triple digits.
These Guess GU6610 Tortoise 61 are not only a brand we all recognize, but they are also on sale. Originally $69, they are now only $39.99. After coupon code, they come down to $31.92. The Guess sunglasses are low in stock, so you might want to hurry if they appeal to you.
If you want brand name glasses at less than brand name price, you should check out Carrera. They have quite a few sunglasses in the sale section that use to be $109 and are now only $59.99. This pair of Carrera Funky 2I7 9L Semi-Matte Black Fuchsia sunglasses is an example. The wire rim on the top is striped black and fuchsia and the glasses are in the aviator style. If you do not like this colour combination, check out many of the others they have available. After applying the coupon code, the Carrera glasses come down to $47.99.
Do you want a little love at first sight? These LOVE L7005S Rose Gold sunglasses are $10 off their original price of $79. Add on the coupon code and you only pay $55.20. Choose from blue or pink.
Clearly Contacts Canada offers free shipping and handling on all sunglasses orders no matter how much or little they cost. Do not forget to check out the Clearly Contacts coupon page for other coupon codes. Expiry is unknown, so this coupon could end at any time.