Ardene Canada: 15% off Your Order When You Buy Denim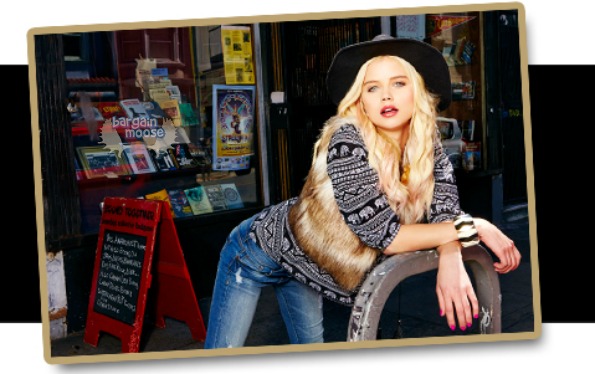 Buy any denim at Ardene, and you'll get 15% off your entire order.
I love how Ardene has displayed their jeans on their site. They don't just say skinny or jeggings, they tell you why you'll love that style of jean. For example, if you didn't know, jeggings are leggings that look like denim. Curvy is for those who want to show off what their mama gave them and boyfriend is more of a loose fit like your boyfriend would wear, but way sexier. I personally always go for the skinny jeans, although the curvy looks like ones I would love too. There are tons of styles within these styles to choose from so you have quite the wide selection. On top of 15% off, all jeans are buy one, get one 50% off. All these savings are almost too much to keep track of.
I added these medium curvy jeans to my cart, because I love black jeans for their versatility. They have a regular price of $34.50. I then added these bleach skinny jeans because I also love white jeans for the same reason. These jeans have a regular price of $29.50. First, they discounted by giving me both jeans for $49.25. Then, it took another 15% off both jeans, for a total price of $41.86, which is a savings of $22.
Now, I can also shop wherever I want in the store and keep saving. I love the way I look in hats and this faux leather cap is the ultimate for a night out with tousled hair protruding from underneath. I could also see this with a hot smokey eye. This hat is $9.50, but it will be $8.07 with the jean purchase. Or, you could buy three for $15 and watch that price drop with another 15% off.
On top of this deal, if you plan to hit an Ardene store, you can try on a pair of jeans and get 15% off your order too.
Shipping is free on orders over $59.99, so you might want to pile your cart until you hit this mark. Just don't forget everything will get 15% off.
(expiry: unknown)