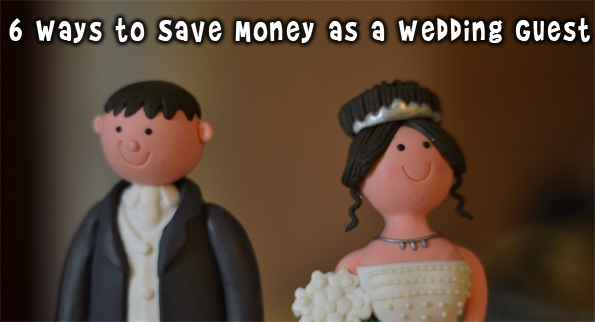 Have you noticed a few more wedding invitations in your mailbox than usual? Well, if you've ever had to plan a wedding you know that June, July, and August are the most popular months for getting hitched. What does this mean for you as a wedding guest? It means postponed vacation plans, a scramble to find a date perhaps, and a few unexpected costs that you didn't budget for. Of course you don't have to pay anywhere near the sum that the bride and groom are shelling out for their big day, but being a wedding guest doesn't just mean taking advantage of the buffet and chocolate fountain. It means wedding gifts, outfits, travel costs, and maybe even chipping in to pay for one of the numerous pre-wedding parties.
But being a good friend or relative doesn't have to mean going into overdraft. There are plenty of ways to save money while not looking like a cheapskate who only came for the free booze. Whether the wedding is a grand black tie affair or a backyard wedding complete with mason jar flower arrangements, with these 6 tips you can celebrate anyone's nuptials without spending much money.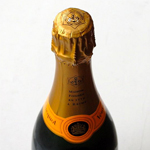 1. Try not to buy a new outfit - Maybe it's because I'm a woman, but the first thing that pops into my head when I get a wedding invitation is, "What will I wear?" If you have a few weddings to go to this summer, make sure to look through your closet before running to the mall to buy a new dress or suit. If there's nothing appropriate in your wardrobe, see if a friend or family member has an outfit you can borrow. If that doesn't work, then try to buy an outfit that is classic and can be worn to several different types of weddings, and try to recycle your look whenever you can (if Kate Middleton can do it, so can you!).
2. Go in on a group gift – If you have friends or family attending the same wedding as you, suggest buying a wedding gift together. Those Dyson vacuums and Kitchenaid stand mixers aren't cheap, but splitting the cost will make them significantly more affordable.
3. Don't stay at a hotel – If the wedding is out of town, staying at a hotel for a night or two can really add up. Sure, you can find a deal on one of the many hotel deal sites, but if you really want to be frugal you can always stay at a hostel instead (E.g use couchsurfing.org.
4. Pick and choose which parties to attend – If you are part of the wedding party, then rule of thumb is to show up to all the main wedding events leading up to the nuptials. If you're just a regular guest, you can be a bit more selective and only attend the events you feel are the most important to be at. As much as a bachelor or bachelorette party in Las Vegas sounds fun, it might be wiser to pass and save your money for the wedding shower instead.
5. Stock up when you see a deal – If you have an inkling that you'll be attending a few weddings this summer, or even this year, if you see a deal on a pair of dress shoes, wedding cards, or even a mani/pedi, jump on it! As that old adage goes, a dollar saved is a dollar earned.
6. Ditch the limo and carpool – I definitely recommend not driving yourself if you want to celebrate at the reception with champagne, wine, and any other liquor they are giving away for free, but booking a limo or paying for a cab can be pretty pricey. If you know some of the other wedding guests, see if anyone wants to carpool with you. Otherwise, it might be worth looking into a designated driver service such as Sober Ride or You Drink, We Drive.
What other ways can you save money as a wedding guest?