Wedding season is about to kick into high gear. If you have showers, stag and does and weddings to attend this year you're probably on the hunt for cool and original gifts to give the couple to be.
I know it's become customary to give cash gifts for weddings, but when the happy couple are close family or friends, I like to give them a little something special as well—a little reminder or keepsake that shows how happy I am that they have found each other.
Here are fivefun and unique his and hers gifts that you can give to the happy couple to be:
1. His & Hers Luggage Tags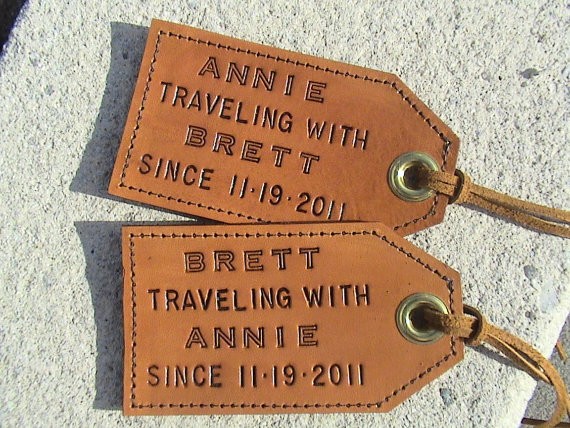 Especially great for a jet-setting couple, or a couple that's heading off on Honeymoon after their wedding, these beautiful leather luggage tags are such a creative and cute gift idea. You can select from seven different colours of leather and three styles of grommets. Personalize them with names and dates (of their wedding, or the day they met). These are Canadian made in Coburg, Ontario by Leather Made Nice.
2. His & Hers Aprons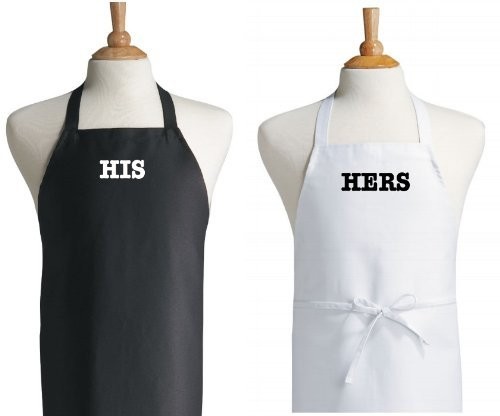 Because the couple that cooks together, stays together. These cute his and hers aprons are not too over-the-top cutesy—I love their minimal design—and yet they would be a fun gift for the culinary couple on your list this wedding season. I like the His and Hers version, but they are also available in a Mr. and Mrs. version which is of course especially perfect as a wedding gift.
3. His & Hers Nesting Mugs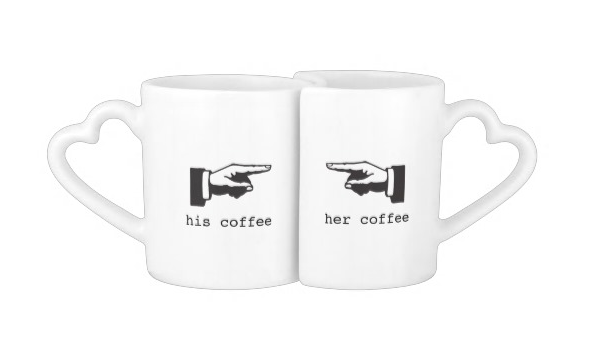 Because it doesn't matter how much they love each other—hands off each other's coffee! These sweet nesting mugs are hugging, but will also help the lovers keep their ever-important morning cups separate. How sweet are the heart handles? It would be hard to be grouchy in the mornings with this gift in hand.
4. His & Hers Pillows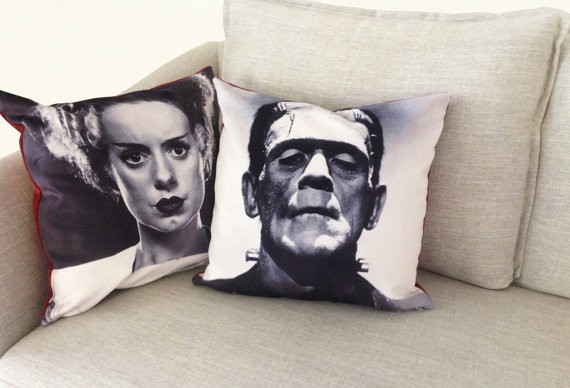 How fun are these?! Monster and the Bride of Frankenstein pillows for the couple who were clearly made for each other. These are cool, original and perfect for a movie-loving couple with a great sense of humour. Handmade in Montreal, Quebec by Treder, you can customize the colour on the back of the pillows, which are made from a super soft velveteen material.
5. His & Hers Vows Notebooks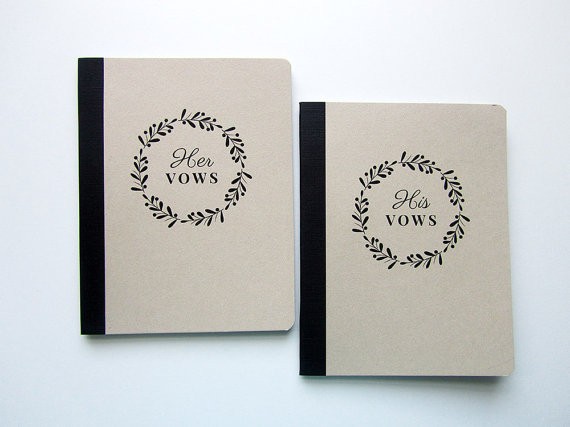 For the romantic-writerly couple on your list. These sweet notebooks are such an amazing gift idea for a shower or a stag and doe party. They are not just a place for the bride and groom to brainstorm and write their vows, but also a unique and perfect keepsake that they will cherish for years to come.
Do you have any creative and fun his and hers gift ideas to add to this list? We'd love to hear them.