Valentine's Gift Idea: Treatsbox Subscription!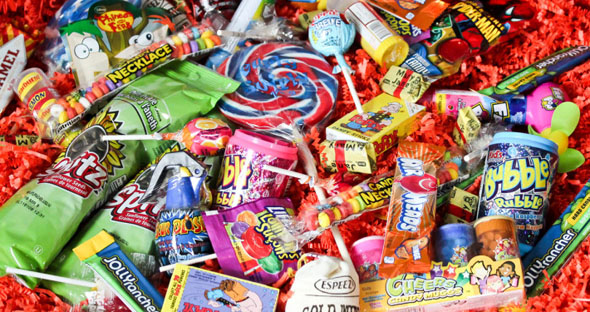 Hello. My name is Megan... and I'm addicted to sugar. Oh, I'll take sweet over salty any day. You don't even want to know the rate at which we go through the 1.5kg bags of Peanut M&Ms in this house. Imagine my pure, unadulterated joy when I was told about Treatsbox. This is a perfect gift for Valentine's Day!! Treatsbox is a Canadian-based monthly subscription service for - you guessed it - treats, but they also offer Sweet Solo boxes that are non-recurring. If you want to send a Sweet Solo to your Valentine, there's a coupon code for 15% off the Chocolate Edition! Just enter valentine at checkout.
Edit: There is now a coupon code for 15% off subscriptions, as well! Enter TREATSBOX15 at checkout. To save 15% off the Epic sizes of Sweet Solos, enter EPICSOLO15
Sending a Sweet Solo means you can select what type of treats you (or your Valentine) would like. There are six options: Original, Chocolate, Gum, Sour, Lollipop and Retro; each containing sweets geared towards the chosen theme. The Sweet Solos come in the same sizes as the monthly subscriptions: Regular is $19.99 and Epic is $39.99.
Treatsbox subscription costs varies depending upon the length of subscription purchased but is as low as $16.99 when you opt for a year-long Regular subscription. You can cancel at any time.
Each box is a mix of full-size products and sample sizes that the manufacturers and distributors have provided, but all are from quality, well-known brands (like Cadbury, Hershey's, Wonka).
Shipping, unfortunately, is not free and ranges from $8-$12 depending upon location but that's still a Valentine's gift that's around $30. And as Treatsbox says on its website, feeling or gifting  kid in a candy store joy is priceless.
So send your sweetie some sweets! Don't forget to enter valentine at checkout to save 15% off the Chocolate Sweet Solos (only), which makes the regular size just $16.99!.
(Expires: 28th February 2016)