Party City Canada: Valentine's Day Gifts Under $10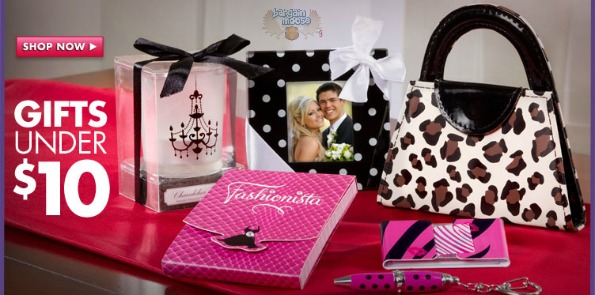 Party City Canada has many unique Valentine's Day gifts for under $10 each.  This offer is valid for a limited time while supplies last.
When Party City says unique, they weren't kidding.  I had a blast looking at all the little items available for under $10.
The first item you see is this Purple Cutie Claw Back Scratcher for $4.99.  This is something I wouldn't mind having myself.  The back scratcher is a 7 in long telescopic rod with metal bear claw and it extends to 16 ½ inches for those itches you can't reach.  Great idea for your desk or in your purse.
Another great idea is this Silver Nail Art Pen for $3.49.  This holds 21 oz of silver ink and you can decorate your nails with the precision tip drawing any designs or details you wish.
Party City also has this Graffiti Body Lotion Gift set pc for $5.99.  The lotions are scented and in a colourful gift box of 6 bottles containing 1fl oz  each and scents are sugar frosting, cherry vanilla, cotton candy, paradise kiwi, candy dreams and lemon twist.
These are probably the most unique papers clips I've ever seen. These Lip Clips 4ct are $4.99 and would look great on my desk.  Items like this make the work day more enjoyable and these are actual paper clips that come in a package of 4.
There are hundreds of items here and all quite unique. Enjoy looking through them.
Be sure to check our Party City coupon page for promo codes giving you additional savings on your purchase.
Shipping: depends on purchase and service chosen, ships from US, may be duty charges
(Expiry: Limited time only)