Hot Flower Deal! One Pink Rose Delivered on Valentine's Day | You Pay Only $15 Shipping & Handling @ Flowers Canada (EXPIRED)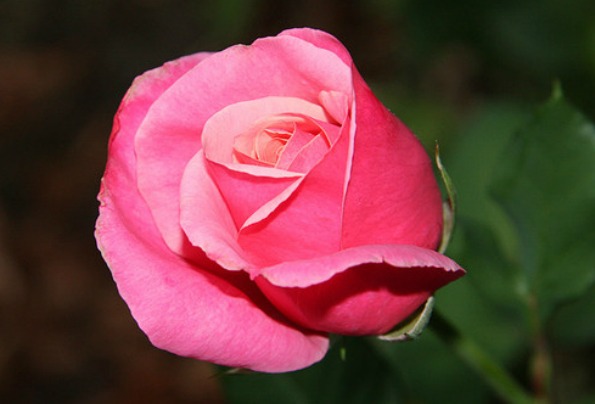 This is super hot! Send one pink rose for just the cost of shipping @ Flowers Canada. This single stem pink rose was $19.99 + shipping but is now costs just the shipping cost of $14.99 when you use our coupon code.
Click here to deliver One Pink Rose on Valentine's Day @ Flowers Canada
Coupon Code: vday2015h
Discount: $20 off sitewide
Expiry: 14th February 2015
I saw this great site wide coupon code for Flowers Canada and thought there might be a deal brewing on the site somewhere. It turns out when they say site wide, they are indeed offering this code with no restrictions. I looked at the options and it turns out you can send one single pink rose with included vase. This pink rose was $19.99 but you can send it now in time for Valentine's Day. Flowers Canada will owe you one penny, and you will only need to pay the shipping cost of $14.99. I was shocked Flowers Canada also is not tacking on any extra fees to deliver the flower tomorrow on Valentine's Day.
Check out my cart here. This is before shipping is added of course, but that negative number is fun to see.:

No need to have your sweetie know you picked out this single rose at the last minute. Instead, be romantic and tell them all about the significance of one pink rose. Use this quote from the website Rose For Love as a starting point as you are crafting your love message.
A single pink rose is an elegant way of thanking someone because this is what pink roses transmit: gratitude.
A single rose in any color is also symbolic of gratitude and simplicity. In full bloom a single rose speaks of an abiding love, or "I love you still". Unchanging and unalloyed, love continues to grow and become strong.

This is a fab deal for a romantic delivered rose and you will pay much more elsewhere. FTD.ca has one red rose in a vase available to order for $29.99. Shipping and handling will cost an extra $16.99 plus $6 extra to have it delivered on Valentine's Day. That makes your cost $52.98 before tax. 1-800 Flowers will let you send two pink roses for $34.99 with a $14.99 delivery and handling fee, plus an added fee of $4.99 for delivery on Valentine's Day. That totals $54.97 for two roses delivered.
I would grab this now while the deal still works. I suspect Flowers Canada may try to change the restrictions on this deal once they see the fab deal on a single rose delivered. At this price, I may send it to my mother to surprise her even though I already sent her a card. Send it now and look like you planned this little surprise all along! Though the coupon code expires tomorrow, you may not be able to deliver on Valentine's Day tomorrow.
(Image Credit: Alive Popkorn)
(Expiry: 14th February 2015)