Great Alternative Shopping Sites for Valentine's Day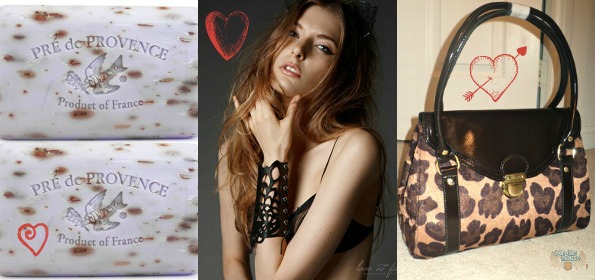 More than ever I relish finding alternative shopping websites that facilitate my love for something different and on a budget. Not only can you find unique, vintage, used, reused, natural, handmade, and locally sourced goods, you can often find them at great prices. I am a big fan of a different model of consumerism - one that recycles, reuses, and tries to be as natural as possible. Here are some of my favourite places on the internet to shop:
Etsy: Find vintage and homemade items from all over the world - at price points to fit every budget. This is a fabulous place to find unique pieces that are affordable. I would certainly check out their latest post on Valentine's Ideas for some homemade lingerie! I love this Harness "Ellen" Bra for $65 from iheartnorwegianwood (out of Montreal) and also this Leather Cuff Bracelet "Peacock Feather Plumes" for $79 from Love at First Blush (also from Montreal).
TrendTrunk: Now my go-to place to buy and sell used clothing, jewelry, accessories and shoes. Used is not 'bad' - in fact, I have already scored some awesome finds on this website for fantastic prices. Valentine's Day is coming up so check out this Juicy Couture Black and Gold Watch for $99.99 (orig. $195) or this Relic Classic Remix Flap HandBag for $33 (orig. $49.99). Prices include shipping.
Shopcaster: This website is pretty new to me. It is an online marketplace where you can browse and buy from local independent boutiques, though they want you to sign up for an account before you can look through their products. There are plenty of ideas for Valentine's Day around here - but I like this Pre de Provence lavender soap for $10.99 out of Toronto and these cute Biko Fortune Cookie Necklaces also out of Toronto for $45.
How about you, Bargainmoosers? Have any great 'unorthodox' places you like to shop?