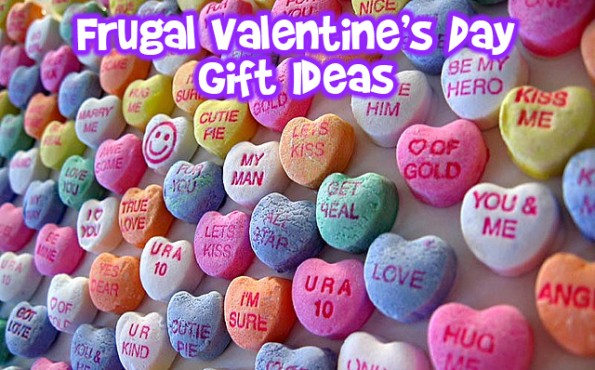 With Valentine's Day only a few weeks away, you may be racking your brain for a gift idea that will impress your special someone but won't put a big dent into your wallet. Remember, it's always the thought that counts when it comes to giving a great gift, so walk away from that jewelry or electronics store and try out one of these frugal Valentine's Day gift ideas instead.
Memory scrapbook
Do you have a collection of concert tickets, dinner receipts, and old photos of you and your partner? Don't throw them into the recycling! Use them to make a one-of-a-kind memory scrapbook that you both can cherish for years to come. If you want to go the digital route and have hundreds of couple photos taking up space on your computer, make a slideshow using iPhoto or another software program so you can reminisce about all of the good times you've shared so far.
Romantic homemade meal
There's nothing quite like setting up a romantic meal-in complete with lit candles and The Notebook to celebrate Valentine's Day with your special someone. To keep costs low while avoiding coming off as a cheapskate, try to find a recipe that incorporates ingredients you already have in your kitchen. To save money on your movie rental and Valentine's Day decorations, make sure to check out what your local library and dollar store have to offer.
Love letter
You don't have to be Shakespeare to write a thoughtful, heart-melting love letter to tell your loved one how you really feel. All you need is a pen and a piece of paper for this frugal Valentine's Day gift, and possibly a few tissues just in case. If you need a bit of help to get your letter going, LifeHack has a list of great love letter writing tips that will aid in eliminating your writer's block.
Love Song
Do you know how to play the guitar or piano? Even if you don't, writing a love song for your lady or lad is a sure way to put a smile on their face for absolutely free. I'm telling you, from my own experience, this really works! No matter how corny or terribly rhymed the lyrics are, everyone has always secretly wanted a song to be written about them. That being said, if you have a feeling that you wouldn't make it past the first round of American Idol, either get someone to sing the song on your behalf or refrain from belting it out in a public place.
A day off
Saving the best for last, I don't think there's anything more romantic than coming home only to find the house completely cleaned, the laundry done and put away, and a husband who insists that I relax while he takes care of all the chores. Of course having a bottle of merlot ready for me and some Chinese take-out on the way doesn't hurt either.
Bargainmoosers, what's your best frugal Valentine's Day gift idea?
(Image credit: ButterflySha)