Costco Canada: Great Discounts on Cineplex Print at Home Movie Packages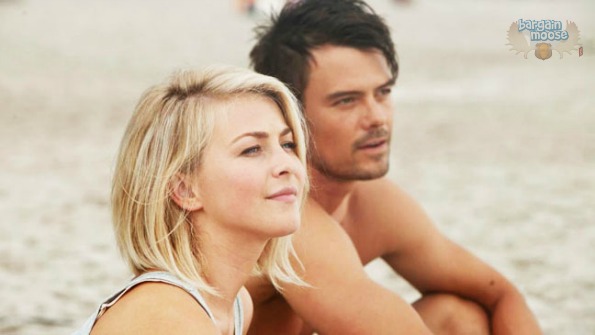 Costco Canada has great Cineplex movie packages, some which you can print at home and use immediately that will save you a ton of money on going to the movies. This is a great last-minute Valentine's idea!
My kids absolutely adore going to the movies. I love it too, except it gets so expensive. Once I've bought the popcorn for three kids (plus for me because I really can't resist) and the drinks because the popcorn makes them thirsty, plus the movie tickets, I feel like I'm broke! Add a crazy amount more if the movie is in 3D, which almost every new kids movie out there is now. These Costco packages are a great deal and make a great gift for the movie lover in your life. This would be an awesome Valentine's gift for the person who has everything, because shared experiences are worth more than something material.
While reading the reviews, the print at home option is a great option to use if you are going to the movies that day, but expect that it may take a few hours to get these in your inbox. Give yourself lots of time before the movie starts to purchase these and receive them. All I can say is that at least it is more reliable and much quicker than Canada Post. You can't combine this offer with other discount offers, but it is valid for earning SCENE points, and the ticket expires two years from date of purchase. This is not available in Manitoba and certain parts of Saskatchewan.
The Child Movie Package is a five-pack of vouchers for children under 13 years of age that includes:
5 general admissions
5 child soft drinks
5 popcorn trays (child)
5 small candies
This would be great for a child's birthday party when he/she wants to take four friends to the movies. The cost is $49.99, and there is a surcharge for any special performances (i.e., 3D or IMAX). If you were to purchase five children's admissions plus five children's combos, it would cost you $8.99 per admission plus about $10 per combo. That is about $95, so this saves you almost half the cost!
If you are looking for something for you and a date (an awesome Valentine's night out), the Night Out Movie Package is a great deal. For $24.99 you get two movie admissions, two regular soft drinks and a regular popcorn to share. Basically you get the food and drink free.
The Child Night Out Movie Package is only $10.99 and gets you their admission plus popcorn, candy and a drink, saving you about $7.
(Expiry: Unknown)