CanaFlora: 12 Red Roses Only $54 & Free Delivery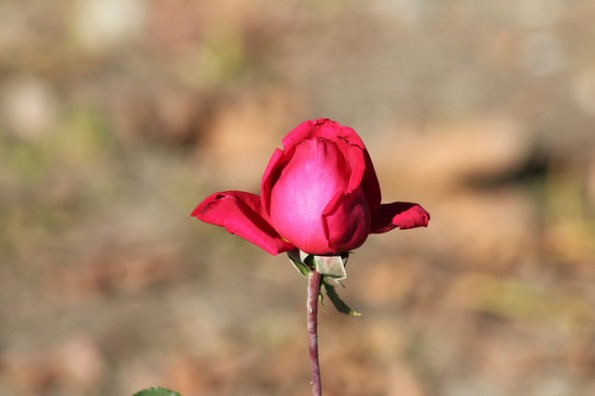 Valentine's Day is next weekend and are you prepared for all the loving and cherishing that comes with it? If not, you might want to send your loved one some flowers. Valentine's Day is the most popular day for flower deliveries, but it doesn't mean it has to be the most expensive. I found a fantastic deal at Canaflora that will get you a dozen red roses delivered for only $53.99 with no extra charges (besides tax). This is a pretty amazing deal, as I found when I did my price comparisons.
Right now Canaflora has a few sales going on, but the best and probably most simple deal is that they have their 12 red roses on sale from $69.99, for only $59.99. We've got an exclusive coupon code that you can add on top, for another 10% off - MOOSE10 - which takes off another $6, for a total of $53.99.
While most floral delivery services charge exorbitant amounts for delivery, Canaflora offers free shipping, which means there are no other fees! I went right through to the checkout with this deal and if you deliver on any day other than Valentine's Day, you won't be charged a delivery fee. Valentine's Day itself has a premium of $20 for delivery. But, think about it this way - do you want your loved one waiting all day for her flowers to be delivered on the busiest flower delivery day, or do you want to be smart and get it to her/him one day early so you have nothing to worry about on February 14th?
Let me give you a little price breakdown on how much a dozen red roses costs elsewhere. Canada Flowers has their 12 red roses on for $92 including delivery, although I do see a coupon code for $10 off $75, but that still gets you $82 total for those flowers. Most places will charge you $14-$18 for delivery, and sometimes there are other fees on top of that, so I really love that Canaflora has no delivery fee!
If your loved one would rather have mixed roses, Canaflora has a sale on 12 mixed roses, truffles, a teddy bear and a large card for only $89.99 ($80.99 after coupon), with a regular price of $109.99.
Photo credit: Jeffrey Scism
(Expiry: Unknown)