Bulk Barn Coupon: Get $3 Off $10 - Maybe for Valentine's Day Treats!?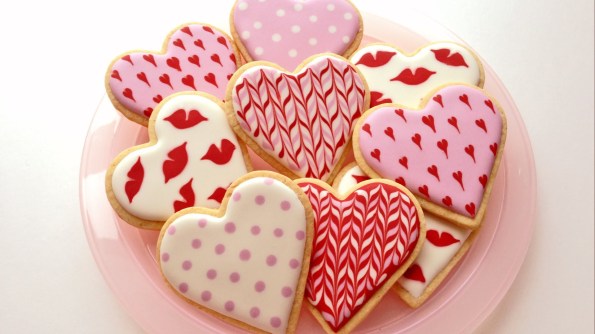 This year I am opting to make some home-made Valentine's Day treats for the kids. It will be a great way to spend some quality time together on a Sunday night. To do that, I am going to need to stop at Bulk Barn Canada. Bulk Barn also sells those cute little candy hearts in bulk. You know, the ones that say "Be Mine" and other cute phrases. Luckily enough, you can use this coupon and save $3 off your $10 purchase for a limited time at Bulk Barn Canada stores. Mooser Jess tells us that you can either print this coupon or show it to the cashier on your mobile device.
I have watched so many cute videos on Facebook lately of how to decorate Valentine's Day cookies or how to make simple treats for the kids. I want to try out all of these little "make it yourself" projects, so I had a Bulk Barn trip planned already. Luckily for all of us, now we can even get $3 off when we spend $10 thanks to this printable coupon. What are you making for Valentine's Day?
You may want to check out what promos are available for your province at Bulk Barn Canada while you are at it. I am in Ontario, so I took a quick look at the foods and ingredients on sale for my province. You can't use this coupon on gift cards unfortunately, but that is to be expected. It can, however, be used on pretty much everything else in your local Bulk Barn Canada store. You are limited to one coupon per person, per promotional period but there have been times where I have printed it twice and used it twice without an issue. You also cant' combine seniors' or students' discount with this coupon which is a bit of a bummer.
You can check out all the Bulk Barn Canada print coupons and such in our Bargainmoose forum. Sign up for email updates there if you want to be notified when future coupons come out for Bulk Barn.
(Expiry: 15th February 2016)