West Jet: Canada to England from $199 One-Way (EXPIRED)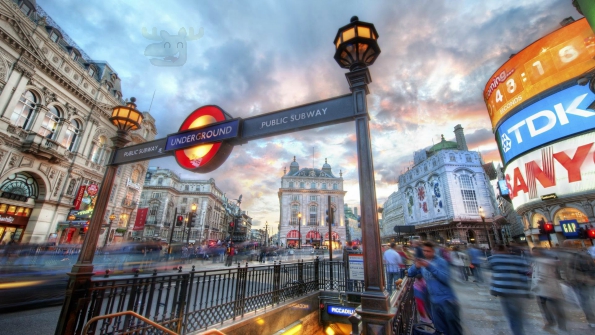 West Jet Canada now flies to Gatwick Airport in London, England! They are offering one-way flights from $199 including taxes depending on where you live in the country. For example, Toronto to London is just $249 including taxes.
While we do not normally do such individual flight deals here on Bargainmoose, London is a huge destination for Canadians as it was our 'motherland', and we still have the Queen as a figure head in Canadian politics (represented by the Governor General). In addition, a lot of Canadians are ex-pats from England. Given how amazing this deal is, I just could not resist mentioning it to my lovely Moosers!
Now, price depends upon where you live in Canada. Here is a breakdown of the deal from major cities in Canada that West Jet is providing this service to:
St. Johns - $199
Toronto - $249
Winnipeg - $279
Edmonton - $299
Calgary - $299
Vancouver - $299
All of these prices are for one-way flights to the London Gatwick airport and they include taxes. For an estimate on a round-trip ticket, just double the price. I am pretty excited about this because I could fly out of Vancouver and do a round-trip to London for around $600. Most the time it costs that amount just to fly to Toronto!
This deal ends TONIGHT so you will want to get in on it quickly! It is for travel from May 6 to June 28, 2016 with a few blackout dates (as per usual) the price stated above is for a one-person non-stop airfare from each Canadian city to London Gatwick airport. The link above also shows you a frequency chart that you can use to plan your vacation.
I was thinking it would be so nice to be away for my birthday next year (it is one of those milestone ones). I found a round-trip ticket for $650 from Vancouver to England... all inclusive. If I was more flexible with my dates then I could probably get it in around the $600 mark.
These prices are seriously hot as I have paid $550 to go to New York and $500 to go to Toronto from Vancouver before. To go all the way to London for this price is pretty impressive.
(Expiry: 16th September 2015)