Travelzoo - Great Place for Travel Deals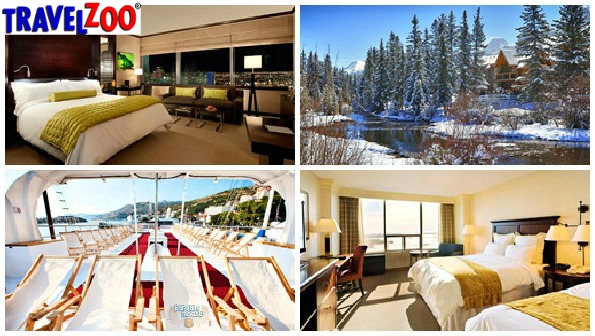 If you are looking to get away this summer you really should try subscribing to the Travelzoo newsletter. I have subscribed for a while now and they email out great deals on vacations, hotels, cruises and many other fabulous travel associated deals.
I love their top 20 deals. You can get deals for anywhere and everywhere. If you can't go very far you can just subscribe to deals within your own province for a 'stay-cation.'
Here are some of the deals that I have seen lately in their newsletters:
$99 – Luxe Vermont Retreat w/$50 in Credits, Reg. $309
$79 - Las Vegas: Massive Suite at 5-Star Hotel
US $899 - 14-Night Alaska Cruise w/$150 Credit, Save $300
$469 & up - Costa Rica All-Inclusive Beach Vacations w/Air
$99 - Ottawa Hotel near Parliament Hill, $60 Off
There are some really fabulous deals that they will find for you - saving you both time and money. I successfully saved over $200 on a downtown hotel in NY a few years ago and it was a major score! It was only a few blocks from Times Square and the place was gorgeous. The price was incredible too!
Travel costs a lot of cash so travel deals can often save a huge amount of money! That is why I highly suggest signing up for their newsletter - travel costs fluctuate often and these fluctuations can cost or save you hundreds of dollars. We would prefer you save the money.
(No expiry)