Travelzoo Canada: Algonquin 3-Day Adventure For 2 With Meals Only $700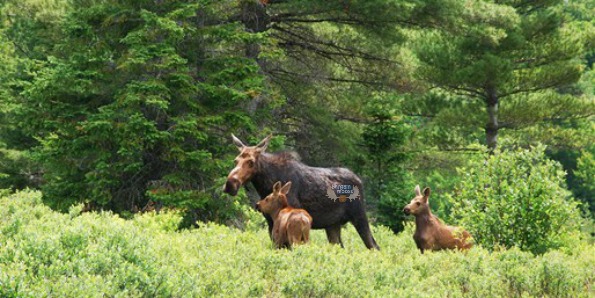 If you are looking for the trip of a lifetime in your own country, Algonquin Park is the place to go. It is absolutely gorgeous, rugged and an unspoiled gem in Ontario. Travelzoo has a fantastic deal on for a 3-day Algonquin adventure for two including meals for only $699, was $1056.
I've been to Algonquin Park a multitude of times. While I'm not a back-country camper because I need amenities like showers and toilets, I'm sure it is quite the amazing adventure. I've been in all seasons and Summer and Fall are my favourite. Spring could mean black flies, and they get very nasty up there on cloudy days. Winter could mean not the greatest driving conditions to get north. When my husband and I were first dating, we made our way to Algonquin Park and right before we entered a 40km stretch where there is nothing, he put windshield washer fluid in the coolant tank. He realized it as we were driving and luckily we didn't break down, but I sure broke a sweat.
In case you are wondering, I've seen a number of moose in my travels to Algonquin, along with a number of other wildlife.
This deal is actually available for May and June or you can pay more for an extra night in July and August. So here's what you get: three days and two nights in a cabin retreat for $699 or four days and three nights in a cabin retreat for $899 (both with different availability dates). On top of that you'll get all meals and excursions including canoeing, biking, hiking with expert guides. With the three-day package you'll also get a $50 gas card, $25 credit for Highlander Brew Co. and $25 meal credit at Iron Skillet restaurant.
(Expiry: Unknown)