Travelocity Coupon Code For $25 Off $99 Hotel Booking Via The App!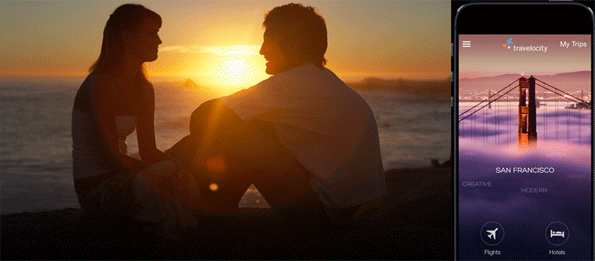 Apps are everywhere now… apps for timing your labor contractions, apps for tracking the distance you run, apps for entertaining you on the loo! But apps can also save you money… such as the deal below which you can get via the Travelocity app. If you use this coupon code on their app, you can instantly get a $25 discount on your first hotel booking of $99 or more.
Click here for more info about the app @ Travelocity.ca
Coupon Code: Mobile25
Discount: $25 off $99
Expires: 31st December 2014
There is a huge chunk of terms and conditions on the above page, and I am not going to paste them all in to this blog post. The main one is that you have to use this coupon code on your first hotel booking before the 31st of December 2014. They do say that the coupon code is applicable to "qualifying hotels" so it could be the case that it's not valid on every single location.
If you were planning a short trip… or even just a single night away as a treat, this could be an ideal coupon code to make use of. Just stick in the dates of your choice and test the above coupon code to see if you can score the extra $25 off.
I've not actually used Travelocity before… am I the only one? There are so many online hotel portals now and I tend to go for the same ones again and again (Priceline, Hotwire, Orbitz, Hotels.com). Sometimes I find that the deals are very similar… although the "name your own price" feature on Priceline really stands out from the crowd. But with the likes of the $25 coupon code above for Travelocity, you could choose a named hotel and get a great price, without the worry about not knowing which hotel you're going to get.