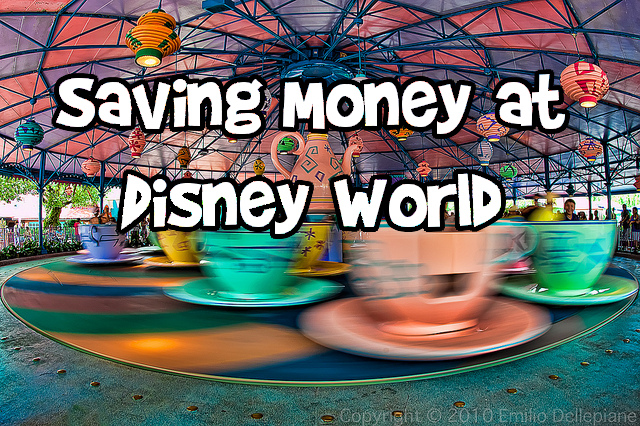 The Robinson family is planning our first ever trip to Disney World in Orlando, Florida.   We are taking our kids at some point over the next 10 months.  We know for sure we're going to fly there vs. drive and we want to take in a few days at the Disney parks.   Beyond that we're not sure about any other details:  what to see, how to organize our days to get the best bang for our buck at Disney, when to go, etc.  There is a lot to think about, and considering the amount of money we will be spending, we want to ensure that it is an excellent trip.   We have had a lot of luck travelling lately, and I think it's because of the time we have put in, up front, with planning every detail of our trips.  For some reason all of my friends who have been to Disney have VERY strong opinions on everything: where to eat, where to stay, what to do, when to go.   Honestly, I am very overwhelmed with the enormity of information available, and the varied opinions that people have.   Clare Yeh, another writer extraordinaire at Bargainmoose, wrote an article recently about  4 ways to save money at Disneyland, and her tips are excellent.  Given that our trip will be to Disney World, there are some differences to consider.
Stay on a Disney resort or off-site
The first thing we need to decide is whether we are going to say on a Disney World resort or rent accommodations elsewhere.   90% of my friends who have done Disney stay at a Disney resort, so that is clearly a popular route to take.  We are taking Clare's advice and are going during the low season: likely November.  For us, the potential savings we can realize by travelling in the off-season far outweigh the allure of travelling to a hot location when it's icey cold in Canada.  We have never stayed in a hotel overnight with our kids, so this is something that is nerve-racking for us, hence the reason we haven't travelled with them thus far.  Staying at a rental house (ideally with a pool!) is an attractive option since we can all have our own space, privacy, and we'll be able to cook our own meals if we wish.  Given that my husband is the best cook ever (and he loves it), we definitely plan to cook a lot of our own meals.  We are food snobs, and we don't enjoy most food at restaurants.   Conversely, I have heard absolutely wonderful things about the Disney resort experience, from the customer service to the pools.
Price comparison between Disney resorts or staying off-site
Given that we are going on the low season, how do the prices match up?  For comparison's sake, let's look at the week of November 16.  According to About.com, Disney is offering a free dining plan for that week.  On DisneyWorld.com, the cost for a 6 night, 7 day package which includes park passes for 7 days, a Disney dining plan, hotel room and transportation to the parks, the total cost for the 4 of us is $2841.82.
According to TripAdvisor, there are thousands of house rental options for that week.  You can do a search based on your exact preferences.  For us, we want a house that has a private pool, grill, enough bedrooms for us all, and close to Disney World.  We narrowed down our options to 4 houses, and they are all around $1000 per week.  In addition, we will have to rent a car for the week, which would cost us around $300.  We are getting our Disney park tickets for $265 for all four of us, (see below for more information on how we scored such an amazing deal on our tickets).  Food costs for the week for the four of us for food we will probably be around $500 in groceries and meals out.  In total, our costs to stay off-site will be around $2065.  Note that if we had to buy our tickets we would need to add on an additional $1300 or so, for a total of around $3365.  Also note that our price to stay off-site is for 7 nights and 8 days versus the 6 night 7 day Disney package.  We will have to pay for our flights regardless of whether we stay at a Disney resort or at a rented house, so I didn't include that cost in my calculation.  The daily rate for our family to stay at a Disney moderate-priced resort is approximately $473.64.  The daily rate for our family to stay off-site is approximately $295.  If you factor in the Disney ticket costs, the price is actually about the same.  I'm really surprised by this.  Note that there are varied types of Disney hotels, value, moderate and deluxe, and their prices reflect their different offerings.
Save money on Disney tickets
I discovered about a year ago that you can redeem Air Miles for Disney park tickets.  I have been saving my miles ever since, and I now have enough for 2 children's 5 day passes, and 1 adult 5 day pass which will cost me about 7200 Air Miles.   My kids' preschool has an annual Fun Fair and silent auction and the past 2 years they have had 4 single admission park tickets which were donated by Disney.  Tickets regularly cost around $100 per ticket, so our goal this year was to bid up to $400, since the money was going to the school anyway.  We were very fortunate and bought the tickets for $265, which is a total steal.  Generally you cannot get deals on park tickets other than through a website called UndercoverTourist, which offers a small discount on Disney prices.  If you plan your trip in advance, it's worth purchasing your tickets through them.  They also have some really informative links on their site about the park, busy times et cetera.
In addition to the above measures, we are going to ensure that we plan all our Disney days in advance so we can optimize our time at the parks. This Babycenter article is a great place to start the planning process, with some good half day agendas.  I have to admit that I was more than a little apprehensive about this trip before I started doing research, but now that we have a good plan shaping up, I'm actually starting to get excited about it.  The thought of my girls meeting Cinderella in person is pretty exciting.
Bargainmoosers, what are your best tips to save money at Disney World?
Photo credit: Emilio Dellepiane