More Labour Day Coupon Codes!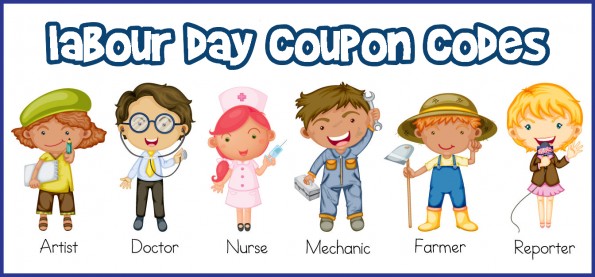 Earlier I posted part 1 of the Labour Day coupon codes, and now there are even more discounts available! So if you looked earlier and you didn't notice any discount codes from your favourite merchant then you may want to check this new list of promotions. I can't believe how many discount codes and promotions have come up for this long weekend. But who could complain about multiple opportunities to save money? Now is your chance to save on fashion & beauty, apparel, kids' items, electronics, home decor, travel opportunities and so much more. We had way too many codes to cram into one post, so here is part 2 of the Labour Day coupon codes. Don't forget to check out part 1 of the Labour Day Weekend Coupon Codes Galore here.Here is part 2 of the Labour Day coupon codes list:
Fashion & Beauty:
Apparel:
Home:
Other:
So I hope you get to celebrate this long weekend with your family, but don't forget to make some time to do some online shopping to enjoy the discount opportunities available. For the most part these coupon codes expire on September 7th, but you can click into the merchant page for more details on each offer anyway. Be sure to check out our expansive Bargainmoose forum section for more coupon codes and discounts.