HUGE Birthday Seat Sale on Now @ WestJet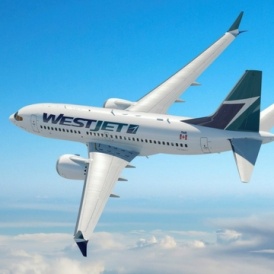 I don't know about you, but WestJet's feeling 22 – and they're having a MAJOR seat sale to celebrate! For the next few days, 80% of their flights are on sale!
Just to be clear, this doesn't mean flights are 80% off (but wouldn't that be awesome?). In reality though, it means you can find a deal on almost all of their flights right now, whether you're travelling within Canada or to the US, Mexico, the Caribbean or Europe!
I saw domestic flights as low as $106 (for a one-way) and tons of US flights for under $100, too!
This sale ends March 4, 2018 at 11:59 PM MT and applies to travel from March 19 to July 12 and from Aug. 20 to Oct. 27, 2018. There are a few blackout dates to watch out for, but there's plenty of days included for you to plan your next getaway!
Limited seats on each flight are available, so I wouldn't wait to book yours!
And you know this is a good sale when some of the prices even rival Swoop Airlines' deals!