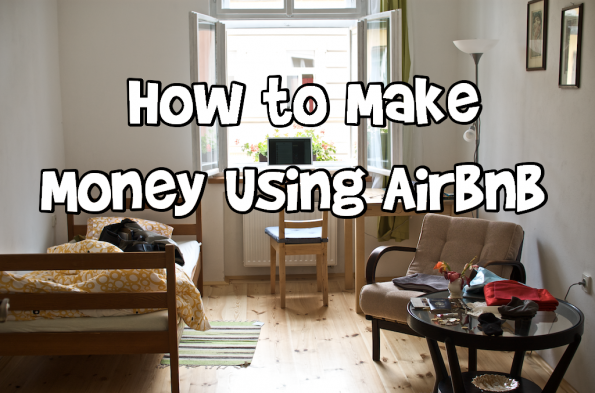 Airbnb has hit the world by storm and has quickly become one of the most common ways people use to stay in another city or country. With hotel costs becoming more and more expensive and without having access to a kitchen while you are in a hotel, living in someone else's apartment or suite or even spare room makes much more sense.
Airbnb is in over 190 countries around the world.  While I have not used Airbnb yet I definitely plan to in the near future.  As an Airbnb host, you can choose how much to rent your place out and when.  For a great run down of what Airbnb actually is (the online rental marketplace), check out this great Investopedia post.
What are  the Costs?
The costs to the host are minimal (technically).  Airbnb charges you a 3% fee once the reservation goes through.  The traveler, on the other hand, has to pay a 6-12% fee on top of what you charge as a host for their reservation.
Some other costs include property damage.  While no one wants to think about this, it can be a reality.  You add a security deposit to each booking and Airbnb covers damages up to $1,000,000 but it is a good idea to read the fine print on Airbnb to see what is covered or not.
Also, before you list your place, it is a good idea to look at the laws and jurisdiction in your community to make sure you are allowed to rent out your place, as you may need to apply for a business license from your city in many cases.
Here are some ways in which you can pimp out your pad and market your listing to make sure people want to stay at your place:
Take Advantage of the Professionals
Airbnb offers a professional photographer to come to your place in most cities.  The process is simple but you need to be present with the photographer during daylight hours.  The process is really free.  They say a picture is worth a thousand words and it's especially important when you are considering listing your place out on Airbnb.
Response to Requests ASAP
According to Smart Cookies, one way in which you can be profitable and successful with your Airbnb listing is to ensure that your response rate is high.  Respond to requests within 24 hours because a lot of the travelers booking on Airbnb are last minute travelers and you don't want to miss their booking request.  Your response rate is listed and shown on your Airbnb host page.  This is something that you can easily control and manage, and there are no reasons why this should not be followed up on.
Include the Little Things
Little things turn into big things as we know.  The little touches, like towels included, coffee and tea amenities, and WIFI (actually that is a big thing because WIFI these days is seen as a necessity and not a 'perk') are going to give you big bang for your buck.  Even parking can be expensive and people want to know that they can park their car hassle free, especially in big cities when parking is a pain to get.
Feedback is Key
Forbes has a great article on "Seven Tips to Make Bank on Airbnb" and one of them is to make sure you get verified, which means getting feedback and reviews.  When someone is searching for a place to stay, it is hard for them to trust you when you don't have any feedback.  People want to know they are staying at a reliable place that other travelers felt were reliable too.  That's why some websites like Tripadvisor do so well.  Basically this is like Tripadvisor within Airbnb already embedded.  You want to make sure people like your place and want to write a good comment.
There you have it, hopefully these tips help you with your Airbnb listing or at least inspire you to think about getting on the Airbnb bandwagon.  If you need a little push, use this coupon code from Bargainmoose to get $25 Airbnb credit just for signing up!
Bargainmoosers, have you tried using Airbnb or tried renting out your space with Airbnb?  What have been your experiences?
Photo credit: Matthew Trentacoste