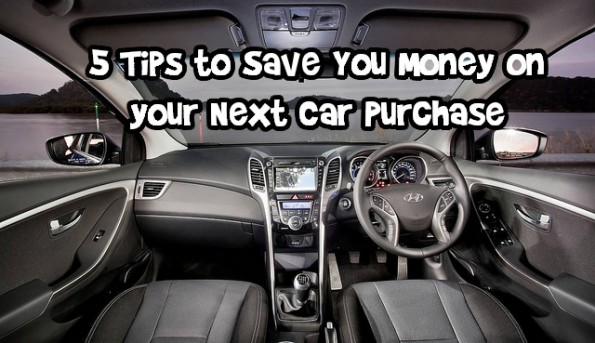 Buying a new car (or a new used car) can be a daunting task, especially since it is usually the second largest purchase that we make aside from buying a house. It does not help when there are aggressive car sales people who are pressuring you to buy a new car, or add things that you would not necessarily get yourself, such as a sun roof. It also does not help when you are buying a used car and you have to worry if you are getting a lemon, which is a defective vehicle which looks better than it actually is, according to Investopedia. Even though you may be adept at haggling or bargaining when at night markets or when traveling, negotiating a big purchase like this requires much more consideration and thought. Buying a car is definitely not an impulse buy (or it should not be, at least).
So with all these factors to consider, here are a few tips that might help you save a few hundred or a few thousand dollars on your next car purchase:
Think About What you Really Need
Just like with buying a house, we can be easily distracted by the allure of things and want things that we don't necessarily need. For example, if you like driving manual, do you need to get an automatic? Do you really need that SUV for your family of three? Are the heated seats necessary? Is the sunroof necessary?
Just like with buying a house, make a list of negotiables (or "wants") and non-negotiables, or needs (for example, 5 star safety rating and side airbags). This will help you sort out what is important to you in your next car purchase.
Timing is Key
Like many things in life, timing is key. Focus on dealing with car salespeople at the end of the month, this is when they are anxious to make their quotas and their sales targets, and they will be more flexible on pricing. Also, Yahoo suggests that there are two buying seasons when there are deep discounts on new cars (if you must buy new, that is), these are the end of December (last two weeks), and from the July to October months.
Do Your Research
The best way to deal with crafty car salespeople (other than sniffing out the schmoozy ones by first glance) is to do your research and be knowledgeable. Make notes of what they tell you, ask them to calculate the net purchase price (it all sounds fine and dandy but when you add taxes and levies, the price doesn't sound as great in the end). Also, the Kelley Blue Book is your friend. It lists the standard prices of cars depending on the year and the make. Look online at different prices, make phone calls to dealers. Sometimes when you ask for Internet pricing you get a better deal. Oftentimes it is easier to negotiate on the phone rather than in person.
Get your Financing Arranged
Gail Vaz Oxlade and Moneysense recommends getting your financing arranged. If you are lucky enough to not require financing and can pay by straight cash, then you may even be able to get some more money off your purchase price. Oftentimes arranging financing independently works out better than using the dealerships financing. For example, a friend of mine was financing his car at 7%, but now only pays 3.25%, which he ended up using his Home Equity Line of Credit for.
Trade-In Later or Sell Your Old Car Yourself
According to Forbes, keeping quiet about trading in your used car can save you a lot of money. They recommend not telling the salesperson that you want to trade in your used car until you reach a final price after negotiating, otherwise, the salesperson may inflate the cost of the new car that you are buying. Keeping the two transactions and deals separate is key.
If you have the time and energy, selling your car yourself will get you much more than the dealer can give you, as they have to make money on the car that they buy off you. In fact, car salespeople make more commission selling used cars than they do on new cars. To sell your used car, check out classifieds such as Craigslist, Kijiji, and Autotrader.ca
I think a good compromise is to try and sell the car yourself and if after a pre-set time period you are unable to, you can consider trading it in. Smart Cookies blog has a great article on deciding whether to sell or trade in your car.
Bargainmoosers, do you have any other tips to save money when buying a new (or a new-old) car?
Photo credit: NRMA New Cars