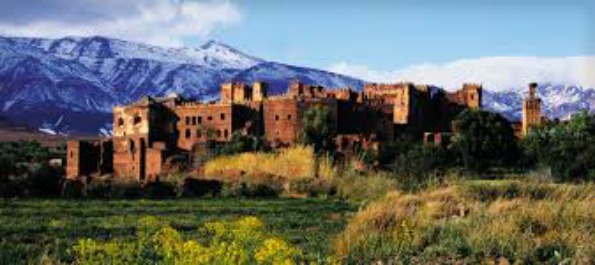 If places like Morocco, Tibet, Nepal, and Vietnam pique your interest but you don't know where to start and more importantly, don't know how much it will cost, you've come to the right blog post!
Exotic travel is about exploring different cultures, learning about history, and soaking in the rich landscape and beauty of the country. Traveling is a way of expanding your own horizons, opening your own mind to the differences and similarities of cultures, and meeting great people. The great thing about exotic travel is that once you get there (e.g. after you pay for the flight), things are pretty cheap. Exotic travel is more accessible than you might think and for the most part, usually costs less than an all inclusive vacation to Mexico or a cruise.
Here are a few tips on how to exotic travel on the cheap:
1. Research, research, research
One of the greatest things about travel is the anticipation of it. Nothing makes your days at work go faster than trip planning and thinking about your future trip. Oftentimes, I like to start planning my next trip right after the previous one ends! Other travel addicts know what this feeling is like.
The most important thing is to do research. Look at what you want to see, check out the rough itinerary of your trip, and also see roughly how much it will cost. Some great itineraries or "must sees" can be done simply by doing a Google search (free) and even checking itineraries online (e.g. check out G Adventures, Intrepid Travels, or other travel companies) and in store (grabbing a catalogue is as easy as heading to the travel agency!).
2. Try to contact hostels directly
Another great thing about adventure travel is meeting people through hostels. Many places like Morocco, Tibet, or Vietnam don't typically have a large selection of hostels, but their hotel prices are approximately the same prices as you would get for a hostel. Check out Asiarooms.com for accommodation in Southeast Asia or Asia.
Most likely the cheapest way (but probably the most anxiety ridden way you can travel) is to reach your destination and hunt for accommodation there. The hotel proprietors will agree to negotatiate and you can often get prices down by 30-50% of the Asiarooms.com rate. This is because hotels and hostels pay sites like Asiarooms and Hostelbookers a fee for having their accommodation listed on these sites. When you skip the middle person, you can save the fee.
3. Book tours once you get there or skip the middle man
Another cheap way to exotic travel is to book tours once you get there or skip the middle man. For example, online, Halong Bay tours were approximately $100 USD to $250 USD per person for a 2 Day 1 Night boat tour of Halong Bay in Vietnam. Prices range dramatically. Once we selected a hotel, we asked the hotel agency (who usually has connections to travel agencies in the local city) if they had any tours. We were able to bargain it down to $50 USD for the same tour. They asked that we not disclose what we paid to other members in the tour group because they paid much more than we did. The bottom line is that last minute, the tour agencies want to fill the seats. Also, it is important to note that in these countries, the prices you see should usually not be seen for face value!
Another example is a Sahara desert tour in Morocco. Once we got to Morocco we booked the tour of the Sahara desert at a local travel agency. Sure it took up about 1-2 hours of our travel time in a short 10 day itinerary but the experience was magical and it was even better to know that we paid a fraction of what it would usually cost would we have booked through a tour company in North America. For example, the Sahara 2 day 1 night tour (including Berber tents, camping under the stars, and riding camels) cost $100USD and the same tour as a package (involving accommodation and other cities in Morocco) cost $800.
Another example is Nepal, Tibet, and Bhutan. The same trip would cost about $1900 (not including airfare) for a 30 day adventure of these countries, but by booking with a tour company from Nepal (versus G Adventures or Intrepid) we saved almost $1000. We contacted the tour company through the Internet but would have probably saved even more would we have booked once we got there.
As you can see, adventure travel isn't as inaccessible as you think. If exploring and learning about different cultures is your thing, planning the trip is half the fun. Hopefully with these tips you can also exotic travel on the cheap for your next vacation. If you need some inspiration, Yahoo Travel has a list of 10 exotic vacations you could consider.
Bargainmoosers, do you have any other tips for exotic travel on the cheap?