Sandals Promo Code: Free Pendant With Booking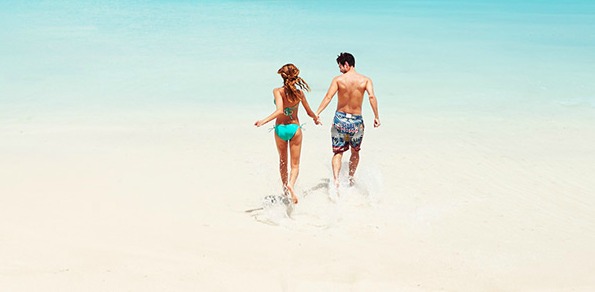 If you are thinking of going all out for Valentine's Day or getting your honeymoon booked, now is the time. If you book a Sandals vacation today, you'll get a free $225 pendant.
Click here to book your romantic vacation @ Sandals.com now
Coupon Code: FREEGIFT
Discount: free pendant
Expiry: 14th February 2014
The free pendant is very cute and makes the perfect statement for the lady you are giving it to. It is two sandals with hearts, which I think will always help her remember why she got it. What a perfect way to tell her you booked the honeymoon.
I am partial to Sandals as I was married there 9 years ago. My wedding was truly beautiful, overlooking the ocean in a gazebo in Jamaica. Sandals did mostly everything right and hubby and I really didn't have to do anything. I am considering going back to Sandals next year for a vow renewal for our 10 year wedding anniversary.
If you've never really looked into Sandals, you definitely should. These resorts were made for love and romance and caters to you as such. You don't have to worry about topless 20-year-olds downing tequila shots with their friends. Everyone there is a couple and there for the same reason as you - to connect or reconnect with their loved one.
If you do book something, please let me know in the comments below as I'd love to hear your romantic story!
If this coupon doesn't do it for you today, check back in the forum for more Sandals coupons that we'll add.