Sandals Promo Code: Free Gift (Value $195) With Booking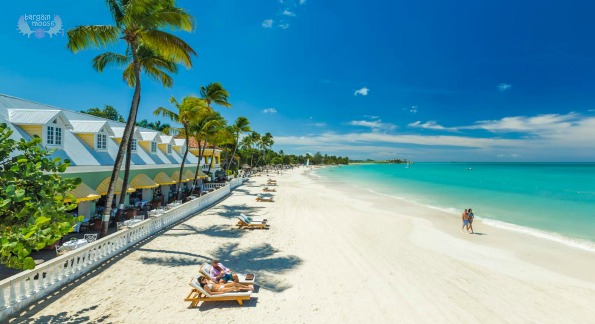 If you got engaged last night, congratulations! If you are already thinking about the best part of any wedding - the honeymoon - Sandals has a great deal on for you. Get a free sterling silver heart necklace valued at $195 when you book your Sandals vacation and use the promo code.
Click here to book your dream honeymoon @ Sandals.com now
Coupon Code: FREEGIFT
Discount: Free necklace
Expiry: 2nd January 2014
This deal is only on for two short days and expires tomorrow. You don't have to use it for a honeymoon, any couple could head to Sandals and I would love to be there right now. My husband and I were married at Sandals in Jamaica and it is definitely a spot made for lovers. We haven't travelled all that much since we've been married, but we also went to a couple of all-inclusive resorts and they definitely don't cater to the romance and love that Sandals does. I highly recommend them for a honeymoon or other romantic-type vacation. I was engaged in October and married three months later. Sandals did everything for my wedding and it was simple and beautiful and I would recommend a run-away type wedding like this to anyone!
If you are a man looking to surprise your bride-to-be, why not book and get her the necklace now?
Sandals has a number of other promotions on the vacations too, which I find they often have. But, many of them include free activities like free golf, free massages, free nights spa credits and air credits, which makes it truly all inclusive.
Before you book any vacation, check our forum for coupon codes like this one for Sandals.