(Xbox 360) Tomb Raider Game of the Year for $20 & Free $5 Gift Card & Free Shipping @ Newegg.ca!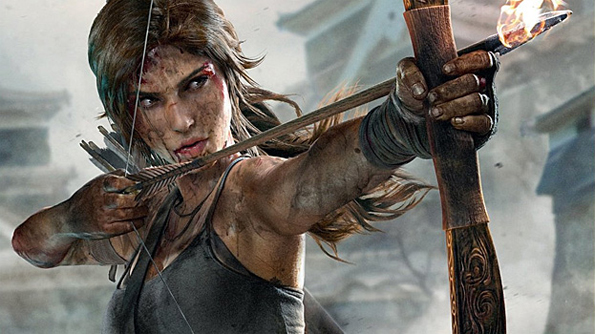 On the fairly newish video game section on Newegg Canada, you can pick up a copy of Tomb Raider Game of the Year for the Xbox 360 for only $19.99, as well as free Canadian shipping to your home. Here are all the details:
As well as the great price for the game above, Newegg.ca will also send you a free $5 Newegg gift card with your purchase. From what I can garner from their website, you can then use this $5 gift card towards any future Newegg purchase. The freebie acts just like a regular gift card, there don't appear to be any restrictions or minimum purchase amounts. So buy this game now… play it for a bit… then use your $5 towards the next game. :)
Let's price compare! Square Enix's Tomb Raider, the Game of the Year edition for the Xbox 360 is currently showing up for $30 @ Walmart (in-store), $30 @ EB Games (in-store), $30 @ Gameshack, $30 @ Best Buy, $30 @ Future Shop, $30 from Shop.ca (but OOS), $30 @ Archambault. It seems to be around that price level at most stores.
I did also find it at $20 from Amazon.ca, but shipping is an extra $1.99. Of course, we all know that you get free shipping on Amazon orders of $25 or more, so you'd have to spend a bit more to get the game itself for the same price. Plus, there's the fact that you don't get the extra free gift card too.
What about the game itself, I hear you ask. Is it any good? Well, reviewers on Amazon.com had people saying that it was one of the best Lara Croft games they'd ever played. This game got a score of 9.1/10 from IGN – sweet.
It's been a while since I've played any games from this big-bosomed heroine! I think that the last time I played with her was probably on the PC, maybe 15 years ago. I know that the Tomb Raider games were always more popular on consoles, I don't think the controls translated well to the PC. When I was running around getting used to the ease of movement with games like Quake and Half Life, it always felt a bit hobbled to have limited console-like movements with Lara Croft.
Ever played this edition of Tomb Raider? Any good?
(Expiry unknown)