Walmart Canada: Disney Villain Classics Dolls Were $28 | Now $13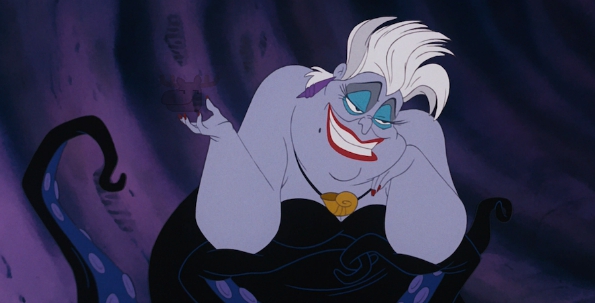 Walmart Canada has an incredible deal on these Mattel Disney Villain Classics dolls. Purchase either the Ursula Doll (Little Mermaid) or the Evil Queen (from Snow White). Originally $27.97, these dolls are now on sale for $13. Receive free shipping to your local Canada post location, which is pretty much as good as home shipping.
While the Disney princesses are a favourite for young girls, you cannot have an entire box full of heroes and no villains! Your hero needs someone to fight with. These are two of the most recognizable Disney villains from the classic Disney movies.
I tried to find these dolls elsewhere and had some success. The Evil Queen doll is currently sold by Amazon Canada for $27.50. The Ursula Doll is only being sold in the marketplace for $44 plus shipping. I think these dolls are totally adorable and I want the Ursula so much because she is totally different from a standard doll as she is part octopus! Several reviewers agree with me like this one:
This is a very Unique Ursula Figure, and great for any collector. It says the figure can not stand alone but it can so that is very Coll extra Feature. Love it so much I bought two. :) nothing like having one Factory Fresh in the box. Lol Get them before they are sold out! Must have for any collector, and and is really nicely done. Love the flocking on her front side. Tenticals can be positioned as well as arms.
Ursula has her iconic large, deep-purple body and eight curved tentacles. She looks menacing and evil in a really awesome way. The Evil Queen is beautiful and evil in her cape, gown, and golden tiara. She just wants to be the most beautiful woman in the world.
If you need a princess to terrorize, then try picking up Cinderella or Snow White for just $18, they were originally $27.97. Snow White would make a great pair with the Evil Queen as they come from the same story.
Walmart Canada has restocked their sale section with many amazing toy deals. Be sure to check them out.
(Expiry: unknown)