Walmart Canada: 47% Off Furby Boom (Now $40 | Was $75)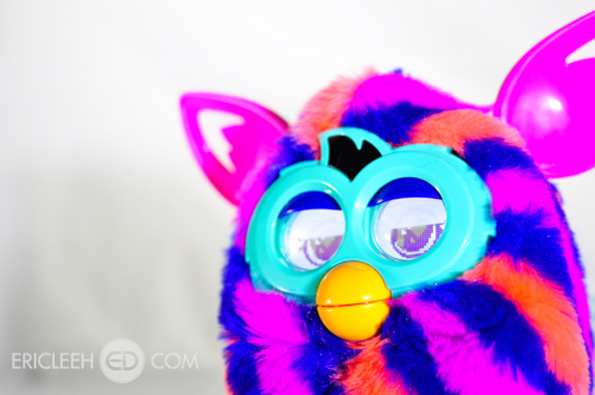 For some time now, the Furby Boom has been on clearance at Walmart for $50 and yet it has now been reduced even more from its regular price of $74.94 and can be had for just $40!
This deal prompted me to look up the history of Furbies and turns out that they were originally designed as the first ever robot for personal use. In fact, did you know that the first one came out as far back as 1998 and although almost 15 years have passed since, they're still as popular as ever!
I actually had a Furby growing up and I loved it! In fact, I think I still have it hidden away in a closet somewhere but I have to admit that once my munchkin is old enough to have one, I'll definitely be getting her one of the latest ones -- assuming they're still being sold then, which I have no doubt they will be!
Basically, Furbies respond when you talk to them, tickle them, feed them (by putting your finger in their mouth), pull their tail or play music to it. They all start out by only speaking Furbish but then gradually move onto speaking more English the more they're played with. Plus, Furbies can also be introduced to one another by being shaken and titled.
Although the one I had so many years ago didn't include this awesome feature, the Furbies of this generation may now be played conjointly with a free to download app that translates the Furby's language and allows kids to take even better care of their new best friend. The only drawback with the app is that it's exclusively available for iOS devices such as iPhones, iPads and iPods.
As for a price comparison, it's $49.99 at Toys R Us and as high as $74.99 at Sears! Walmart also offers absolutely free shipping. and don't forget to also get batteries. The Furby requires 4 "AA" batteries.
(Image Credit: ericleeh)