Walmart.ca Clearance: Various Spider-Man Toys Reduced To $15 & Free Shipping
While browsing the old Walmart.ca clearance section this morning, I came upon a number of Spider-Man themed toys which all have had a large discount. There are three main items as the focus of this blog post. Here they are, as well as the discount amounts and final prices: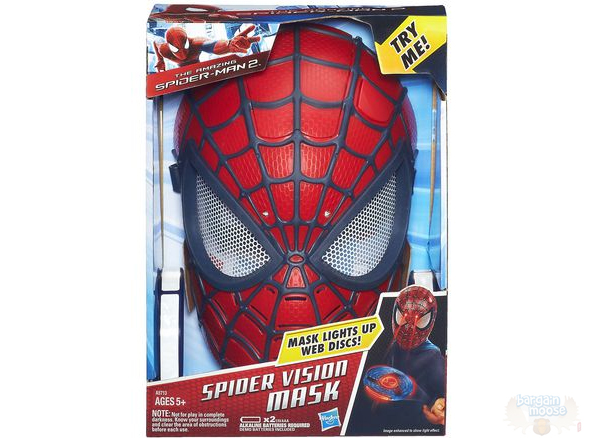 Save 44% on the Marvel The Amazing Spider-Man 2 Spider Vision Mask – was $26.94, now $15 with free shipping. When I first looked at this item, I thought it was just a basic mask, but it also comes with two light-up spider discs. The note made me chuckle - not for play in complete darkness. And this comment from a reviewer pretty much sums it up:
Very cool toy it's adjustable so fits all ages and what kid doesn't love Spider-Man! Plus I scored it on sale so that was a bonus!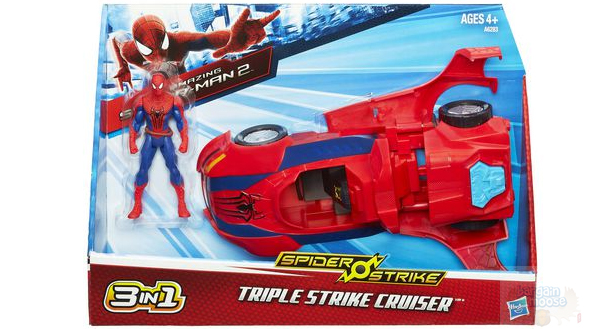 Save 42% on the Marvel The Amazing Spider-Man 2 Triple Strike Cruiser Vehicle – was $25.77, now $15 with free shipping. This toy is a 3-in-1 gadget, also turning into a web glider and a spider racer. This is exactly the type of toy I would have loved when I was young!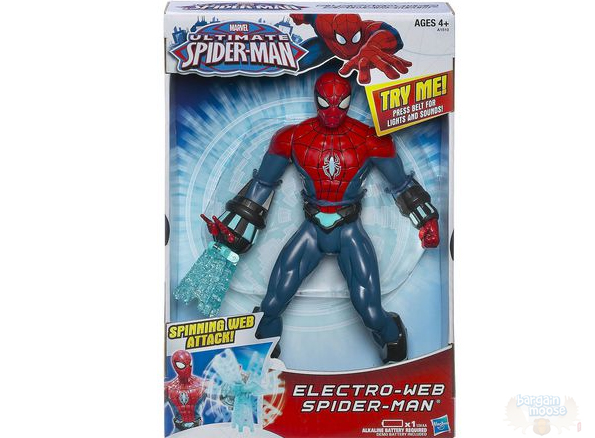 Save 37% on the MARVEL ULTIMATE SPIDER-MAN Electro-Web SPIDER-MAN Figure – was $23.92, now $15 with free shipping. Walmart made me chuckle again with this description of the toy:
This is the French version. English sold separately.
Not to mention the fact that they had a typo in that sentence on their site, there's no written language on the toy itself, so it really doesn't matter what version of the toy you are buying. There is one review on this item on Walmart, and the reviewer says:
I wasn't satisfied at all. Expected it to talk in English not French. My kid don't even speak French. Kept it but not sure why.
My kid doesn't even speak French. Well, the description does state that it is in French, so it's possible that they didn't read this and ended up disappointed when Spider-Man started saying Bonjour at them.
I know that we've just passed the holiday season and you guys probably aren't on the lookout for toy deals as much as you were towards the end of last year. But, this is exactly the type of thing that is fantastic to buy now and pop it in your present cupboard for upcoming emergency birthday party presents. A Spider-Man toy is probably guaranteed to be a hit with any kid, boy or girl! And this is slap-bang in the middle of the price range that I am looking for when buying kid's party presents.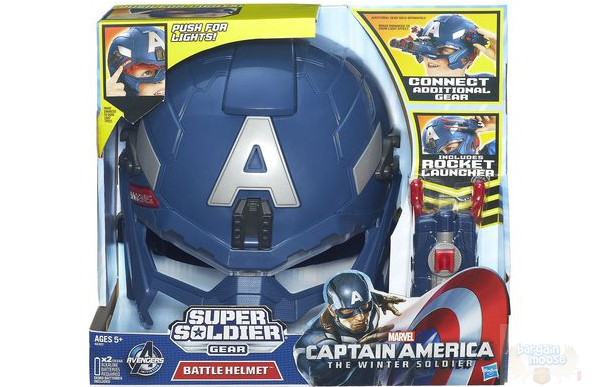 On a similar vein, this Marvel Captain America Super Soldier Gear Battle Helmet has been reduced from $25.86 to $15 with free shipping @ Walmart.ca, that's a 42% saving.
(Expiry: Unknown)