WagJag Canada: Xbox 360 Only $175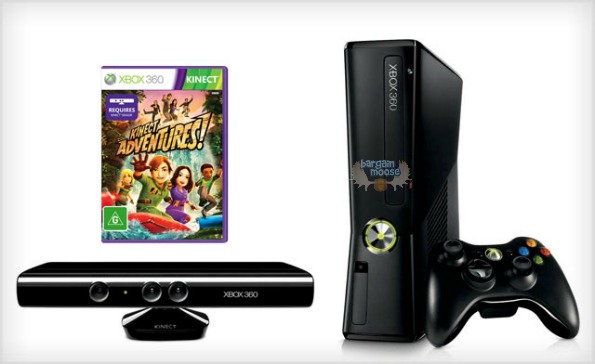 If you've been waiting for the price of an Xbox 360 to go down, well it has once again. The last time I blogged it, it was $199 and now it is only $175 or $225 depending on what option you choose.
There are two options for this deal. The first is $175 and includes:
Xbox 360 console with 250 GB hard drive
One wireless controller, headset and composite A/V cable
One year's manufacturer warranty
The second option is $225 and includes all of the above plus:
Xbox Kinect and the game Kinect Adventures
My kids were recently gifted a Wii U, which they love, but I have heard from friends that kids with both will play the Xbox more. Since my kids are mostly little, I decided the Wii U was more family friendly for now and maybe if the price keeps going down for Xbox 360, we'll get one of those too.
What's cool about it too is that you can use it to store movies and other date right on the console, which you can't with the Wii. You can also stream movies, which is another feature you can't do with Wii U.
The shipping is also included on this deal, so the price you see is the price you pay.
(Expiry: 7th February 2014)