Wagjag: $25 for $50 Worth Children's Room Décor from Cici Art Factory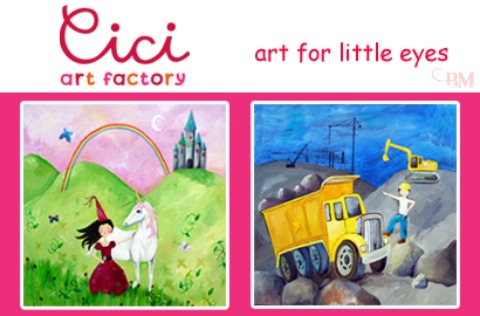 This store is AWESOME! I couldn't resist talking about this $25 for $50 worth groupon from Wagjag for children's decor from Cici Art Factory. They have gorgeous prints and their wit & whimsy section is totally my favourite.
For some reason it will not link direct, so just make sure you are on Edmonton, and click on the "Half off Modern Children's Art" on the side.
Details:
Can use the coupon towards tax and shipping
Shipping a flat $13
Can buy 3 vouchers, but max 1 per order
I would totally adore this Wit & Whimsey Mermaid for $79.95. It is done on canvas, which would make it look so pretty. You can also get a print of it for only $29.95. My second favourite is bubbles! This dino print would be so cool for a boys room.
When I have kids, I want a nursery that will grow with the child: so good furniture, versatile toys and a not flamboyantly 'baby' room in painting scheme or decorations. These art pieces are beautiful because I could see them as much in a nursery as in a 5 year old, 10 year old or even a 15 year old's room.
Deal expires in 13 hours!