Under Jams Night Wear Free Sample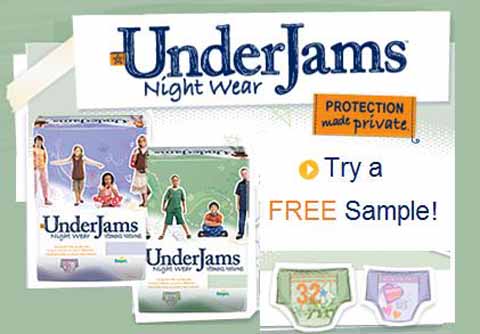 Help keep your child's bedwetting private with Underjams Night Wear, you can try them right now for free.
Simply enter your contact info so they can send you the sample. These night time absorbent pants provide night time protection without obvious bulk so your child can go to sleep with worry about the world knowing about bedwetting. Kids should have fun, bedwetting should be the least of their worries.
UPDATE: Only available in girls, large.