Toys R Us Canada Super Powered Saturday: BOGO Select Transformers Figures & Other Great Deals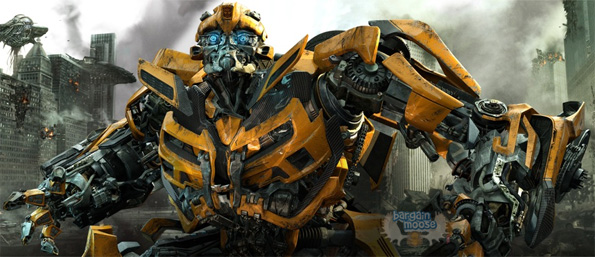 Today only, Toys R Us is offering a "buy one, get one free" deal on select Transformers figures as part of their Super Powered Saturday deals. Since they're regularly priced at $10 apiece, this means that you can get two for just $10 (or the equivalent of $5 each). Plus, there are plenty of other deals to enjoy as well.
Granted, these Transformers figures may not exactly look like Bumblebee from the Transformers movies, where CGI was amped to its fullest, but they certainly will in the eyes of any kid! Even better is that each of these figures can quickly be transformed into a car, aircraft, etc. In case you're torn between which ones to get, the Transformers Prime: Beast Hunters is sure to please any kid, especially since it can be transformed into a Laserback dragon.
Keep in mind that these Transformer figures are extremely popular and are bound to sell out quick, so don't wait until the end of the day to get them. They're recommended for kids 5 years and up.
Other deals include discounts on popular figures like Spider-Man, Captain America, Wolverine, the X-Men, The Avengers, Iron Man, Thor, Batman, Marvel Super Hero Mashers and DC Universe. Plus, you can also pick from a variety of Spider-Man learning toys or LEGO Super Heroes.
In fact, with The Amazing Spider Man 2 movie having just been released, the Marvel Ultimate Spider-Man Power Webs figure is sure to be a hit. Although it doesn't qualify for the BOGO deal, it's now on sale for $6.98, down from its original price of $10.99. The Sonic Strike Batman can also be had at a reduced price: instead of $24.99, you can now get it for just $19.98. Even cooler is that at 10" tall, this figure's chest actually lights up as he says phrases and makes battle sounds.
As always, Toys R Us offers free shipping on orders over $25.
(Expiry: 6th June 2014)