Toys R Us Canada: Playstation Deals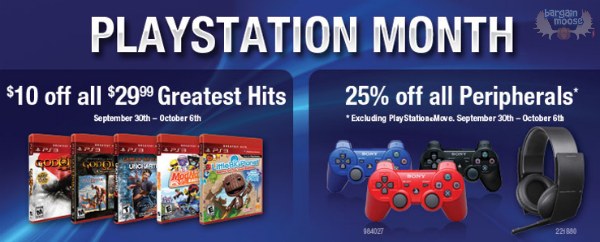 Toys R Us is having Playstation month - which is great cause we have a PS3! Every week they will have a different batch of deals! I am already loving this sale because this week they have the following 2 awesome offers:
This includes wicked games like Call Of Duty 4, Little Big Planet, and inFAMOUS as well as many others! The second great deal is:
This does exclude the Move but you can get great deals on other things like controllers for $41.17 (available in red, black or silver), a wireless text keypad for $41.17 and one of my favourites: PS3 Blu Ray Remote Control for $18.67 which we have, and it works well.
If you own a PS3 - this month os for you atToys R Us! Toys for big kids! :-)
This set of sales expires 6th, October 2011