Toys R Us Canada: LEGO City Train Set Was $80 | Now $54 & Free Shipping (EXPIRED)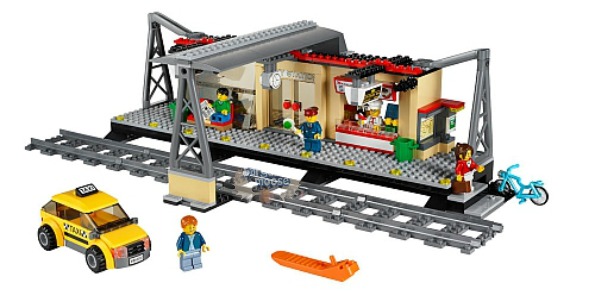 LEGO is such a popular toy that you rarely see a sale over 20% off, other than discontinued sets and when there are sitewide coupons for certain stores, they will exclude LEGO. Right now, Toys R Us has 20% off select LEGO City building sets, which in and of itself is a warm deal. But, when you add on the coupon code CineplexFeb, you'll get another $10 off your purchase. I found this LEGO City Train set on sale and then added the extra $10 off, getting it from the regular price of $79.99, down to $53.97 and free shipping (on orders over $50).
With school soon coming to an end, you may be screaming into your pillow or jumping for joy. I am always happy to have my kids home and for it to be summer, although this summer will be quite different as I work full-time from home. My kids will need things to do that don't involve me and one thing that keeps them busy is LEGO. There is just something about LEGO that can keep kids happily occupied for hours. Even my most hyper child will sit and do a new LEGO set until it is complete.
Another thing kids are fascinated by is trains and my kids actually don't have a train LEGO set, so this is the perfect end-of-school gift. I know my youngest son will play with this over and over again, once his oldest brothers build it for him. Based on 25 reviews, this set has a 4.7 star rating, which is pretty solid.
Bought the train at Christmas now got the station. Makes a great addition to our Lego collection. Easy to build as always. A fun product that keeps the kids busy for hours.
Walmart sells this train set for $79.86 and other retailers have it at similar prices or more.
If you have more than one child, you might want to make different orders on other sets and get your $10 off again, plus your free shipping. My son has been coveting the LEGO City police station, which is regularly $119.99, on sale for $95.97 and once you add your $10 off coupon, comes down to $85.97. Walmart sells this for $119.86. Of course, you can choose whatever set you'd like that is 20% off and use the coupon code to get your additional $10 off, if your order is over $50. Maybe you want to combine two cheaper sets and get the $10 off that total.
(Expiry: Unknown)