Toys R Us Canada: Buy More & Save More Event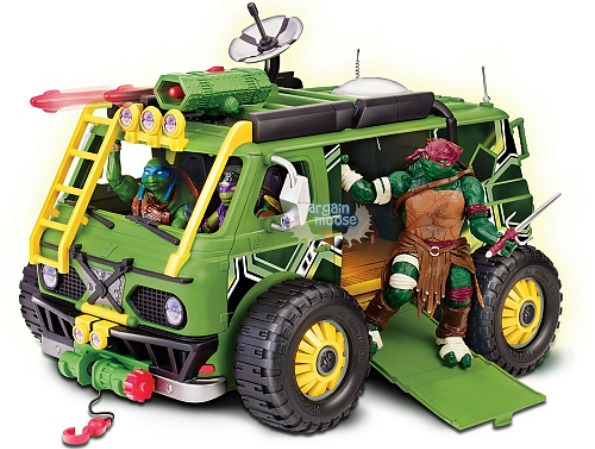 Toys R Us is having a buy more and save more event, which means when you buy one Playmobil item, you'll get 15% off, when you buy two, you'll get 20% off, when you buy three, you'll get 25% off. Crayola is also on sale, but the you'll save 20% on one item, 25% on two items and 30% on three items.
You might find more brands included when you take a peek at the sale section like Teenage Mutant Ninja Turtles and LeapFrog. I am very interested personally in the Playmobil and Crayola, as both are huge in my household.
My middle son recently celebrated his 7th birthday and instead of being a good Mooser and scouting out sales on some items I know he'd want, I ran out of time. I ended up taking him to the toy store and letting him pick out his own gift(s). He and his brothers walked through the store and found a bunch of items and he came to me with his arms full. He even found a carry-cart and put everything in there so he could add more. In the end, I sorted through and found the items I thought he'd most enjoy within my budget and put the rest back. The cart was full of Playmobil. And I insanely paid full price for it. But, there were a few items we put back as they would be much better as Christmas gifts.
He is very interested in the Hotel series from Playmobil. The large furnished hotel is quite pricey but he has been asking for this since last Christmas (when we couldn't find it anywhere). It sells for $159.99.  I could add the housekeeping service for $9.99 and the shuttle bus for $39.99 and instead of paying $209.97, I will pay only $157.48. That's a huge savings! It will also get me prepped way in advance for Christmas.
With back to school coming very soon, Toys r Us picked a perfect time for Crayola to go on sale. I like sending my kids with all their own supplies, so they don't have to borrow or go without. There is a huge selection of Crayola items available, but I'll talk about the basics that I usually buy for back to school. These include a set of 24 markers, and these sell for $9.99. Since I have three boys, I'd need to buy three packs. Instead of paying $29.97, I'd pay only $20.98, which is essentially getting a pack free.
Shipping is free on orders of $25 or more, so it pays to stock up just a little!
(expiry: unknown)