Toys R Us Canada: 40% Off Mega Bloks Ride Ons & Free Shipping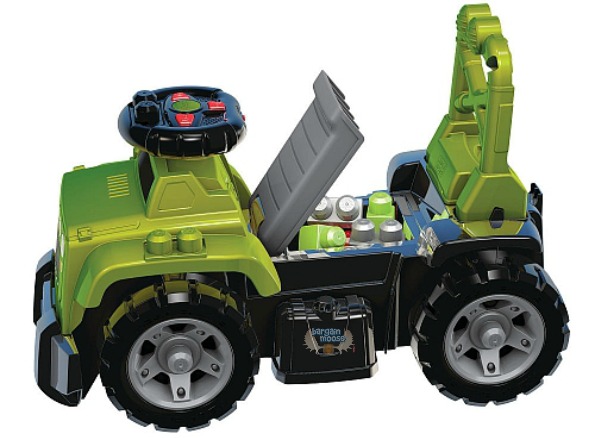 If you have a toddler, you know they like to ride on stuff - the dog, the cat, your leg - whatever they can hang on to while it moves, they'll ride it. Why not get them an actual vehicle to ride on? Toys R Us has a great deal on Mega Bloks ride on toys, now only $29.97, was $49.99. And since they've reduced their shipping threshold down from $99 to $25, these items should ship for free, but because they are larger, you'll get $10 off shipping. Once I looked in my cart and realized the shipping was only $11, minus the $10, I'd only have to pay $1 for shipping!
The ride-on toys in our home got quite a lot of use. From the time a child can stand (they don't even know how to walk to ride one) until about kindergarten (and sometimes beyond), your child will use this toy. Our ride-ons were so well loved that we had to buy a new one with each kid because they got so worn down.
If you have a little construction fanatic, this Cat with excavator ride-on is totally perfect. He or she can even use it in the sandbox.
I'm really crushing on the Jeep ride-on, that can also be used as a walker (so handy) and has a storage compartment for your blocks, plus makes real Jeep sounds. They have the Jeep in pink too.
(Expiry: Unknown)