Toys R Us: Buy More Save More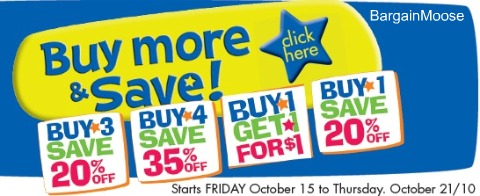 Toys R Us is having a little promotion that works like this:
Buy 3 - 20% off
Buy 4 - 35% off
BOGO $1
Buy 1 - Get 20% off
Buy 2 - Get 25% off
The key is figuring out which items and combos of items get you the discounts you want. I tried adding 3 items to my cart and for some reason I got the 20% off 1 item, and the 25% off the other 2 items, just because of what they were. For the categories that qualify for these discounts check out this list:
So you might want to check this out.