Toys R Us: $10 Off $30 of Monster High Dolls or Playsets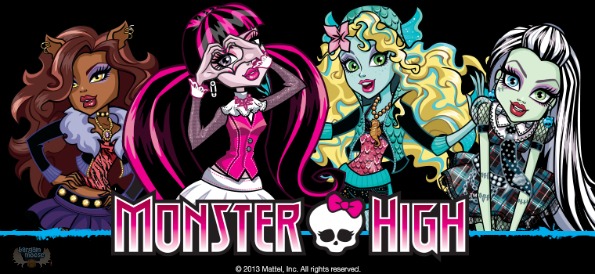 Shop Monster High dolls or playsets at Toys R Us and you will receive an extra $10 off Monster High purchases of $30 or more. Get free shipping on orders of $25 or more after the additional discount has been applied in your cart.
The $10 off $30 discount excludes clearance items.
This Monster High Freaky Fusion Frankie Recharge Chamber is one of the best deals you can get with the extra discount. Originally $49.99, the chamber and Frankie doll is on sale for $34.97. I added this set to my cart, and it came down to $24.97. It is just under the free shipping minimum, so you will need to add something else to your cart to qualify or choose free in-store pick-up. This is the lowest price I can find the Freaky Fusion Frankie Chamber set anywhere. A quick price comparison gave me:
$54.97 @ Walmart Canada
$56.99 @ Sears Canada
$34.97 @ Amazon Canada
With the additional discount at Toys R Us, you are saving an extra $10 off the nearest competitor.
Do you want a couple Monster High dolls for just $15 each? I picked out Monster High Original Favorites Clawdeen Wolf Doll and paired her with Monster High - Freaky Fusion - Lagoonafire. Each doll costs $19.99, so when both are added to my cart the total comes down from $39.98 down to $29.98. That is essentially $14.99 each. In addition, this combination qualifies for free shipping (saving me another $7.75) as they cost over $25 together.
If you enjoy amazing fusions like I do, the Monster High - Avea Trotter might be on your wish list. The Avea Trotter is part Harpy and part Centaur, which truly mixes my love for beautiful dolls and my love for horses. The doll costs $39.99 at Toys R Us, and comes down to $29.99 in your cart. After discount, Toys R Us's price is the best as both Sears Canada and Walmart sell the Avea Trotter for $34.97.
I am also considering a two-pack of Monster High dolls. I think the Monster High Zombie Shake Meowlody and Purrsephone Doll 2-Pack look like the unholy love children of Avatar and KISS. The two-pack retails for $44.99, but in my cart it comes down to $34.99 with free shipping. Walmart sells the same pack for $39.97 (sold out) and Sears sells it for $39.99.
There is no expiry on the $10 off $30 Monster High discount, thus it may end at any time. As the coupon excludes clearance, I found that the Monster High - Casta Fierce Doll was excluded.
(Expiry: Unknown)