The Source Canada: Interactive Toy Concepts Skeet Shooter $19.96 (Was $79.99)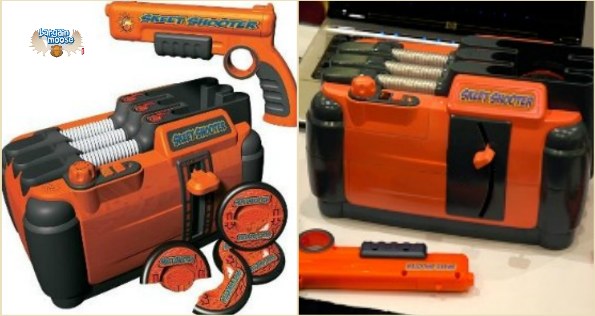 A toy my father would love! Get a skeet shooter complete with breaking (and put back together) disks and an infrared blaster. On sale at The Source Canada for a mere $19.96, originally $79.99!
So how does this thing work?
The Skeet Shooter, created by Interactive Toy Concepts, uses a safe and narrow infrared beam to target the electronic skeet. When the skeet is hit with the IR beam, it breaks apart. Release 3 skeets one by one, take aim with the infrared blaster and shoot down the skeet. The discs are easy to load simply by placing the skeets into the slot quick and for easy drop-in loading. Control the timing and flight direction of skeets with two simple control adjustments. Once the settings are set-up, just fire a shot at the Skeet Shooter sensor to begin playing.
My father would just love this: shooting skeets in the house! When it is just too cold to go outside and play, what a great toy for inside. For ages 8+, batteries not included.
Expiry: Unknown. Free 3 - 5 day in store pickup!