Street Legal 21" Road Hockey Goalie Set was $47 now $30 @ Walmart.ca!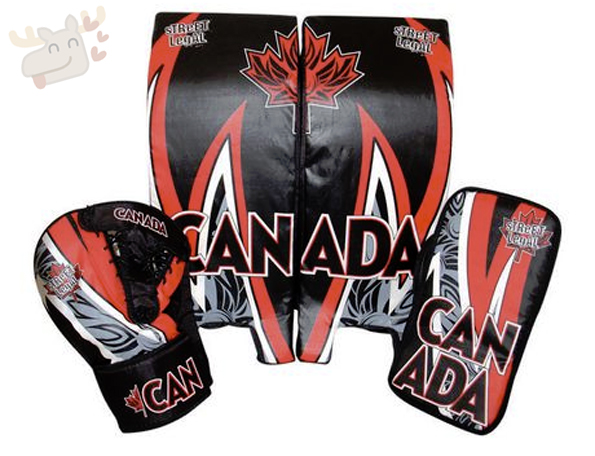 Over in the clearance section at Walmart.ca, you can see a great deal for the kids on this Street Legal 21" Road Hockey Goalie Set. The set was priced at $46.97 originally, but just now, you can grab it for only $30.
The Street Legal 21" Road Hockey Goalie Set comes with leg pads, a blocker and a trapper (whatever those things are)! The listing states that it is suitable for kids aged between 6 and 10.
There are a few questions on the listing which might have some information that you need – such as the fact that the Street Legal Goalie Set only comes with left-handed trappers and right-handed blockers. This set won't be good for lefties!
The set doesn't contain a mask though, you'd need to buy it separately. There are some masks here if you want to take a look at those.
As for shipping, buying the goalie set on its own doesn't mean you get free shipping. You'd need to spend $50 or more to get this item shipped to your home for free from Walmart. Alternatively, you can click and collect from a Canada Post location near you.
I cannot find this exact goalie set elsewhere online in Canada, to run an accurate price comparison for you. But looking at prices on the likes of Canadian Tire here, you're paying at least $30 for the pads alone, never mind the added extras too.
I think this is a great price on a little set to get young kids interested in hockey.
(Expires: Unknown)