Steam Powered: Up to 90% Off Games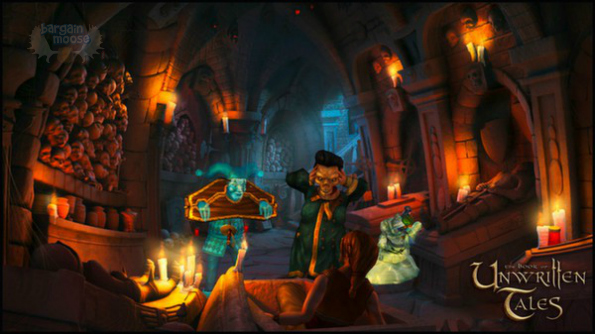 I am very impressed with Steam's Weeklong Deals sale this week. With up to 90% off games, you really have no reason to feel bored or be looking for something to do. Because darling, we have it all right here for you at prices that will make your heart skip a beat.
A little reminder folks: all prices quoted are in USD. All games are Steam downloads so nary a word about shipping is needed.
I like lists, so let us do this simply. Here are the games in the top discount tier on Steam this week:
Get 90% Off:
This is just the games on sale for 90% off; there is a plethora of games for 80% off, 75% off, as well as 50% and other discounts. It is a massive sale for game lovers and you must check it out.
Personally, I am most interested in the two Book of Unwritten Tales games. They combine adventure RPGs with puzzle games, which happen to be two of my favourite things. The first game has over 150 puzzles to solve and over 300 items you can find and use throughout the game. There is also humorous dialog and fun characters. One gaming website reviewed the game saying:
Never in the past decade we've seen such a well-built comedy/ fantasy adventure game, filled to the brim with great narration, sense of purpose and feelings of joy and despair. An absolute must have for every "adventurer". 9.5/10 – GameOver
Watching the videos for this and The Critter Chronicles is just hilarious. The one where the critter gets the penguin drunk so it aggravates the one guard so he falls in the hole in the ice so that the critter's friend/master can join the army is pretty awesome. Seriously, all that happened in like one minute. These are pretty awesome point and click RPGs that you just need to pick up for only a couple dollars each.
At only 50% off, I ran across BlazBlue: Calamity Trigger now $4.99 (was $9.99). I have a different BlazBlue for the PS3 and watching the trailer for this one totally made me want to play it again. Anyone else play this game?
(Expiry: 15th September 2014)