Steam Powered: 75% Off The Elder Scrolls V: Skyrim - Now $5.49 (EXPIRED)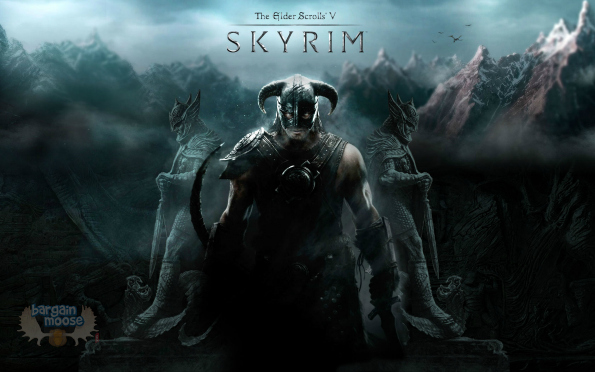 Steam Powered is offer 75% off the highly celebrated The Elder Scrolls V: Skyrim. Originally $21.99, the game is on sale for only $5.49.
This game is one of the best. The Elder Scrolls V: Skyrim earned a Metacritic score of 94/100. However, Skyrim has had a recent flash of negative reviews on Steam Powered. What is up with that? Well, it appears that Steam is now charging people for mods and the gamers are afraid that this will result in a plethora of crappy mods that people just threw together to make a quick buck. Thus, the negative reviews are not of the actual game itself, but rather this recent change from free DLC to paid DLC mods.
As one reviewer put it:
Once upon a time there was a game called The Elder Scrolls V: Skyrim, it was a very good game with a loving, creative community around it. That community was now ruined by the Pay4Mods plague...
There is some serious hate going on over the paid mods update.
Now, if you can handle paying for your mods or do not like downloading that many mods to start with - this is an excellent deal for the game. I price compared with all iterations of the game on Amazon Canada. The cheapest Elder Scrolls V: Skyrim was for the Xbox 360 @ $17.91. The PC version retails for $28.52 @ Amazon Canada.
Trying to find cheaper, I visited best Buy Canada. They offer previously played versions for $14.99, but this is still nowhere near Steam's price. Recycled editions on EB Games also retail for $14.99 each. Of course, these prices ignore shipping costs. Obviously, it is cheapest to buy the game on Steam's platform with this sale.
If you want a bigger package, then you should pick up The Elder Scrolls V: Skyrim - Legendary Edition for 66% off its retail price. Originally $43.99, the legendary edition is on sale from $14.95. EB Games has the recycled version of this game for $34.99. I also found other console versions for $38+ at Best Buy Canada and Amazon Canada. I am not sure you can get this game cheaper anywhere else.
This deal ends tomorrow, so scoop it up while you have the chance.
(Expiry: 27th April 2015 @ noon EST)