Steam Powered: 75% Off Most Warner Brothers Games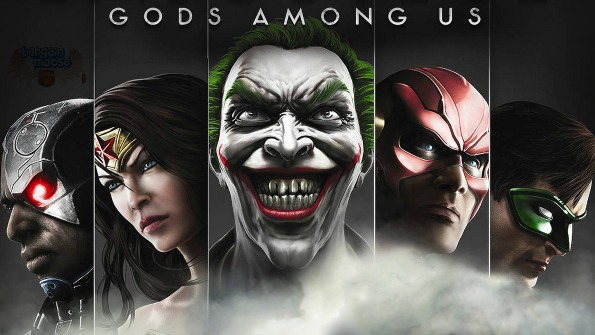 There is a big sale going on at Steam right now and my entire household is drooling over it as I type. Receive 75% off most Warner Brothers games on Steam. Be quick! This offer ends tomorrow.
My husband and I are both games. We excel at different types of games (I beat the crap out of things, he is an excellent strategist) yet, we both enjoy playing games with fighting and strategy. Recently, my husband has been positively addicted to Injustice: Gods Among Us on his tablet. He loves to build up the DC characters (both heroes and villains), equip them with gear, level up their abilities, and battle them. However, he calls me 'the master' because I totally kick ass whenever I do a battle for him, as it is my forte. Right now, Steam has Injustice: Gods Among Us Ultimate Edition on sale for just $7.49, down from $29.99 US. The ultimate edition would totally kick ass and I know my husband really wants this game. Maybe I shall buy it as a present!
I excel at fighter style games even though I primarily play strategy games - funny isn't it? Maybe it comes from playing fight style games in the arcades when I was supposed to be doing laundry. Either way, get me behind a controller playing something like Mortal Kombat Komplete Edition and my competitive side kicks in. Mortal Kombat is a legend in fighting style games, and is probably one of the first games I ever played. The action if fierce and you have a good selection of characters. Originally $19.99 US, this game is now on sale for $4.99 US.
Now, for something a little less mature. I have a secret deep well of love for Scooby-Doo. Recently when Amazon Canada has The Complete Scooby-Doo: Where Are You? Collection on sale, I had to buy it. Therefore, it should come as no surprise that I am drooling over the Scooby Doo! & Looney Tunes Cartoon Universe: Adventure which lets me help Scooby, Shaggy and the rest of the Mystery Machine Gang solve a mystery! You can also solve a Loony Tunes mystery, but I am really only interested in the Scooby Doo part. Originally $19.99, the game is now on sale for $4.99 US.
There are many Warner Brothers titles included in this same including their legendary LEGO series. You must check this out!
(Expiry: 22nd September 2014 @ 1PM EST)