Steam Powered: 20% Off Finn & Jake's Epic Quest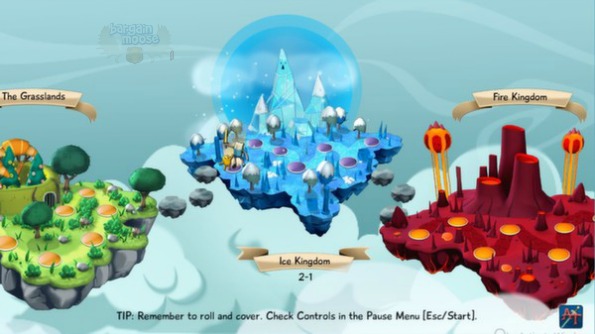 Do we have any Adventure Time fans in the crowd? I thought so! Pick up the brand new Finn and Jake's Epic Quest that was just released yesterday at Steam Powered for 20% off! The game is going to be $9.99 USD, but you can pick it up for only $7.99 USD.
This show has a massive cult following! I should know, not because I am a member of said following but because I was just at the Seattle Emerald City Comic Convention where I saw a ton of people dressed up as Finn and various other characters from the show. I have watched several episodes and I have to say, it is addicting. Well now you can fight your way through the land of Ooo in this fun new game.
The plot: BMO has been captured and you must make your way through the Witch's garden, Ice Kingdom, Fire Kingdom, and the Land of the Dead to rescue poor BMO and uncover the evil mastermind who has kidnapped your poor friend. Sounds like fun? People who have been playing it say it is. This is my favourite review as it offers some good advice too:
Extremely good, for the price. Reminds me a bit of Toejam and Earl, with some Diablo/Skylanders/Torchlight thrown in. The retro-style music is incredible, and having the original VAs was an outstanding idea as it definitely feels like Adventure Time. Make sure when you're attacking to slowly press the key in time with the attacks, rather than mashing; it gives you a brief moment to realign your attack if the enemy's hitbox is out of your range.
With all that being said, what are you waiting for? The weekend is here and the land of Ooo awaits! Go be a hero.
(Expiry: 18th April 2014)