Sony Entertainment Network: 99 Cent Game Flash Sale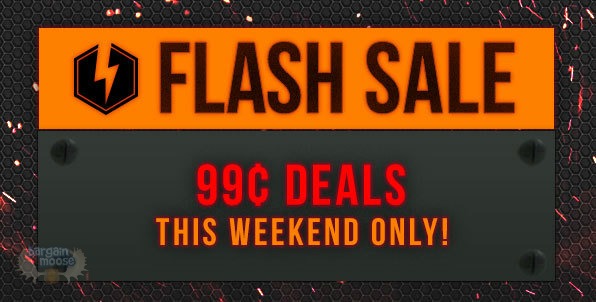 The Sony Entertainment Network has a sweet flash sale with games for the PS2 Classic, PS3, PSP, and PS Vita for only 99 cents!
There are 34 games currently to choose from. I'm not going to give you an exhaustive list of the games as you can just click through that yummy link above and check them out yourself. Here are my picks of the sale:
Back to the Future: The Game - Full Series: with the sheer number of Back to the Future fans there are out there, this pick was a no brainer. Besides, you get the full series for only $0.99 for the Ps3. In fact, my husband is one of said fans and I think he could be convinced to risk a loonie on possible hours of fun.
For me, I would totally be picking up Jurassic Park: The Game - Full Season. If you ever wanted to be in Jurassic Park, this game looks pretty awesome - be sure to watch the video. Run from dinosaurs, fight with dinosaurs, drive away at high speed from dinosaurs, just don't make a pit stop to use the toilet. Only $0.99.
Another fantastic looking game is Gotham City Impostors which looks just hilarious. It also have over 6500 reviews for a 5/5 rating. For $0.99, I would say it is a must buy.
Check out these and other games at the Sony Entertainment Network. All prices most likely in USD.
(Expiry: 20th April 2014)