(71% off) Skylanders Trap Team Starter Packs now $20 @ Best Buy Canada!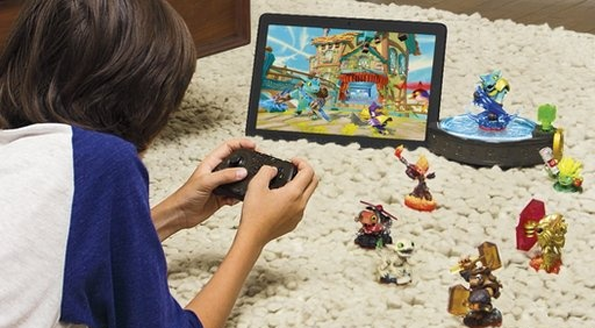 Do you have some little gamers in your household? The Skylanders Starter Packs always seemed so expensive to me, but right now Bestbuy.ca has Skylanders Trap Team Starter Packs at a reasonable price. This Skylanders Trap Team Starter Pack would normally cost you $69.99, but right now you can pay just $19.99! That is a discount of 71%, and there is no telling how long stocks of this offer will last.
I have some amazing news. This Skylanders Trap Team Starter Pack is available for all gaming systems for this price. Usually you can only find the PS3 or XBOX 360 version discounted like this, but right now you can enjoy this game for any system. So whether you have a Nintendo Wii, Nintendo Wii U, PS3, PS4, Xbox 360 or Xbox one, you can enjoy the revels of the Skylanders. The only drawback is for the Wii owners - there is no online stock for the Wii or Wii U - you'd have to check the in-store stock availability on that one.
Skylanders are rated for everyone 10 and up, but I  have seen even younger kids thoroughly enjoying the games. As an adult who enjoys video games, I have played my nephew's Skylanders game and quite enjoyed it. Chances are this is a game you could enjoy playing with your kiddos. Who couldn't use some more family time anyway? Your Skylanders Trap Team Starter Pack will include:
The Skylanders video game
Traptanium Portal
2 Skylanders figures
2 traps
a character collector poster
2 sticker sheets with secret codes
2 trading cards
I took a look around at what other Canadian retailers sell this Skylanders Trap Team Start Pack for. You should really snag this deal if your child (or yourself) would enjoy this game. The last time this set was priced this low was before Christmas, and that did not include all of the versions for all gaming systems like this does. Even still, other retailers are still selling this pack for $68 and up.
Best Buy Canada offers free shipping on all orders over $25, so you might want to throw something small in your cart to get free shipping.
(Expiry: 10th September 2015)